Kentucky Model Boot Camp

Friday, March 24, 2017 from 5:00 PM to 9:00 PM (EDT)
Event Details
Model Boot Camp is coming to Louisville, Kentucky on March 24th, 2017.  During MBC our models have the opportunity to shoot with several photographers, to receive professional/high resolution images taken during the event, learn different posing techniques that are best for the camera, build their portfolio while wearing local and/or international designer garments, meet industry professionals, and receive a question/answer seminar where models can ask questions and receive real answers. At Model Boot Camp we aim to prepare models for their future in this industry, to build their confidence, and to help each model gain experience and exposure. Your portfolio is your resume. At Model Boot Camp you have the chance to start building your portfolio with real professionals in the industry. It takes time to perfect your portfolio and to keep it updated so work with the best at Model Boot Camp.  

Your instructor is Ms. Sherrie Gearheart. Sherrie has held over 20 successful Model Boot Camps in Chicago since 2013 as well as in New York, Paris, and Ireland.  To check Sherrie Gearheart's credentials as a professional model go to www.sherriegearheart.com Sherrie has walked in Mercedes Benz New York Fashion Week, Paris Fashion Week, LA Fashion Week, Chicago Fashion Week, Tennessee Bridal Shows, completed a World Supermodel Tour in China, and more. Sherrie has appeared on Luxe TV, Getty Images, China News, and countless other media outlets as a runway model. Sherrie has been published as a print model in over 20 magazines, has graced the cover of several magazines, and has been published in The Netherlands, China, across the USA, and more. No exprience required is required to sign up for our event. Sherrie has worked with beginners and professionals.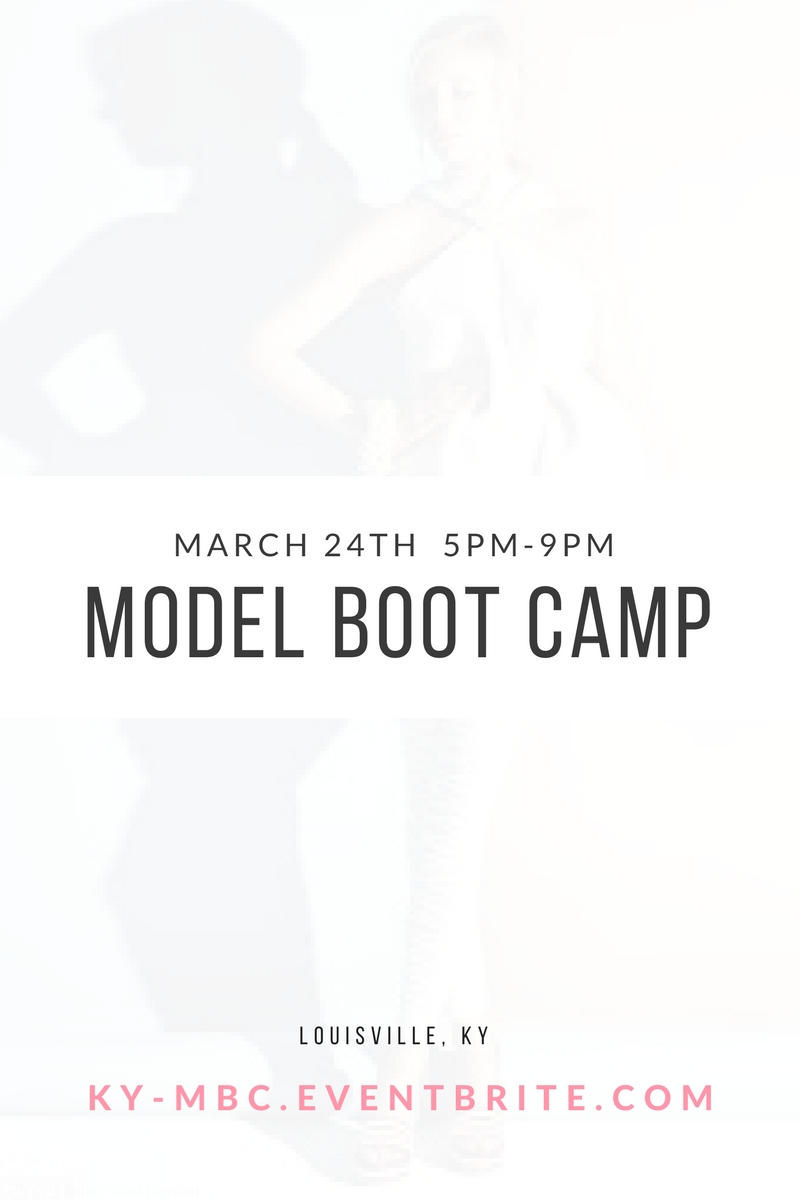 Meet the founder of Model Boot Camp
Meet & learn from the Founder of Model Boot Camp, Sherrie Gearheart. Aside from being called The Queen of Fashion on The Model Idea TV show, Sherrie Gearheart is an international runway and print model. During 2015 & 2016, Gearheart walked in Paris Fashion Week, Mercedes Benz New York Fashion Week, LA Fashion Week, Chicago Fashion Week, completed an international World Supermodel Tour in China, among other modeling accomplishments. Her work as a model and humanitarian has been featured in over fifty publications and she has graced the cover of several magazines. Gearheart is Founder and President of Tiara Magazine a pageantry, fashion, beauty publication read in over 177 countries online and in print. Tiara Magazine was founded in 2009. Sherrie Gearheart is a former international beauty queen, Miss United Nations 2015, a title she won for her humanitarian efforts. Gearheart is founder of Live Out Loud Charity a non profit organization focused on suicide prevention, anti bullying, and core character development. Gearheart has travelled to to 7 countries spreading the mission of LOLC. Gearheart has over 10 suicide prevention certificates and has done countless suicide interventions. 100% of the proceeds raised from Model Boot Camp go directly to Live Out Loud Charity. To learn more visit www.liveoutloudcharity.org 

Focus: Wear designer wardrobe, shoot with pro photographers, build the portfolio of your dreams, and learn industry professionals. 
Purpose: a fun, affordable, way to raise funds for Live Out Loud Charity for suicide prevention, anti bullying, and core character development. Net proceeds are used toward our school and media tour to educate the public. 
Kentucky Model Boot Camp
Location: Baymont Inn South 6515 Signature Dr, Louisville, KY 40213
Date: Friday, March 24, 2017
Time: 5pm-9pm (EST)


There are no refunds for any reason. In the event that someone can not attend a Model Boot Camp or any related Model Boot Camp workshop we simply hold the funds so the paid participant may attend a future MBC workshop within one year. They may use the funds at any of our nationally held MBC events (within the USA) and internationally (if approved by the LOLC staff first).


Learn about Live Out Loud Charity www.liveoutloudcharity.org
Learn about Tiara Magazine www.tiaramag.net


When & Where

Baymont Inn South
6515 Signature Dr
Louisville, KY 40213


Friday, March 24, 2017 from 5:00 PM to 9:00 PM (EDT)
Add to my calendar
Organizer
Sherrie Gearheart
President & Founder of Live Out Loud Charity & Tiara Magazine, Miss United Nations 2015