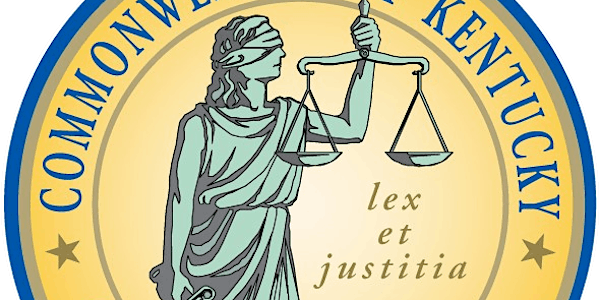 Kentucky AOC's Legal Training for Dependency, Neglect and Abuse- Track Two
Sales Have Ended
Registrations are closed
Unfortunately, there are no more spots available for this event. For other opportunities, please visit the following site: https://kycourts.gov/courtprograms/Pages/dna.aspx
Sales Have Ended
Registrations are closed
Unfortunately, there are no more spots available for this event. For other opportunities, please visit the following site: https://kycourts.gov/courtprograms/Pages/dna.aspx
Ky AOC's Online Legal Training for attorneys serving as guardians ad litem and court-appointed counsel in child welfare cases.
About this event
The Administrative Office of the Courts' Department of Family and Juvenile Services is accepting registrants for Legal Training for Dependency, Neglect and Abuse (DNA) Cases trainings. For the first time, these trainings will be available online.
The free online DNA training curriculum gives attorneys an overview of Kentucky statutory and case law applicable to DNA cases and cases for termination of parental rights (TPR), with a focus on the federal law that requires reasonable efforts to keep families together and provide children with safe and permanent homes. The new curriculum also includes training on appellate and evidentiary issues related to DNA and TPR cases, as well as information on trauma and child development. The online curriculum will be offered in two half-day tracks. Tentatively, the tracks will be as follows:
Track 1
?Reasonable Efforts
Dependency, Neglect and Abuse
Termination of Parental Rights
Early Child Development
Track 2
Later Child Development
Evidence
Trauma
Appeals
Once you have registered, you will receive a link to join the training at the scheduled time. Some of the sessions may be pre-recorded. Materials will be available at least one day prior to the first session and can be found on the following website:
https://kycourts.gov/courtprograms/pages/dna.aspx
All sessions will be moderated by AOC staff. Virtual attendance will be monitored and space may be limited.
Please send any questions to: dependencyabuseneglect@kycourts.net
Organizer of Kentucky AOC's Legal Training for Dependency, Neglect and Abuse- Track Two