Kentucky ABC September Meeting

Thursday, September 30, 2010 from 6:30 PM to 8:30 PM (EDT)
Event Details
Join us for our Kentucky ABC September Meeting
September 30, 2010 6:30 P.M.
          Horseshoe Casino and Hotel, Southern Indiana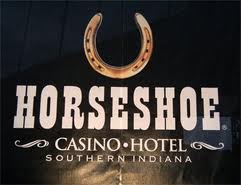 Hosted by ABC member Jessica Leisl
Banquet Events Coordinator
jleisl@harrahs.com
Wedding Professionals! Have we got a night planned for you!!!  Jessica has been working her magic at Horseshow Casino and they are making at very special for us.  The meeting will be held in their Showroom, their largest event space available. The Event Company and In Bloom Again are both providing some of this magic too.  Can't wait to see what they contribute!  And check out this menu on 6 different food stations.
They are really showing off for us including a hosted open bar!!! 
Filet Beef Gorgonzola with Porcini Demi on Crostini
Salad of Arugula, Baby Greens and Goat Cheese with Balsamic Vinaigrette
 
Veal Medallion Marsala Roasted Red Pepper Polenta with Fontina Cheese
Plum Tomatoes Filled with Herb Infused Fresh Mozzarella
 
Lamb Chops Borolo Demi with Risotto
Bruschetta
 
Fettuccini with Mediterranean Scampi
"Capresse" Heirloom Tomatoes & Fresh Mozzarella & Basil Oil
 
Chicken Piccatta with Saffron Orzo & Asparagus
 
Grilled Vegetable Lasagna with Aurora Asiago Cream
Antipasti Display

Plus each ABC member that attends will receive a complimentary $10 casino cash voucher for the casino as well as a complimentary overnight stay for that night!!! (How cool is that!) So pack a bag and come prepared to have a wonderful evening.
*For those interesting in staying overnight, please email elisa asap so that we can make your complimentary room reservations at elisa@elegant-events.com

We will also have a door prize for dinner for two plus one night stay stay at a later date!!!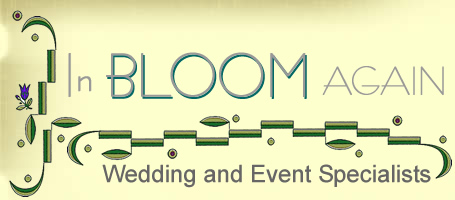 ______________________________________

Now that's worth a drive across the river!!!  Just the meal alone would be, not counting the open bar and then the voucher for the casino and the complimentary overnight room!!! 
Plus we do have a strong educational compontent to this meeting.

KY ABC's September meeting is featuring Kristen Becker Little of Five Dot Design
Learn about the importance of branding, what it means to build a brand and how to position your business to succeed. We'll discuss how to implement smart advertising and marketing strategies that fit your company and the better business practices that will help you to create a cohesive look and feel to your business to set you apart within your industry. We'll also touch on the importance of social media and how it plays an integral role within your branding and marketing efforts.
About Kristen:  Kristen is a family girl by tradition, extrovert by nature, designer at heart and photographer by hobby. Paper and textiles have always intrigued her and thanks to her Graphic Design degree, she's able to combine the two and create pieces with a presence and a purpose.
About Five Dot Design:  Five Dot Design is one of the fastest up-and-coming design companies within the  Greater Cincinnati wedding market. Kristen's experience within the graphic design community gives her a unique opportunity to cater to the wedding industry as a whole; offering her design services by way of custom wedding invitations and announcements for brides and marketing materials to fellow wedding vendors.
kristen becker   five • dot • design
513.594.5668  kristen@fivedotdesign.com
fivedotdesign.com  facebook.com/FiveDotDesign
______________________________________________
There is garage parking in two garages- Hotel Garage and Casino Garage. 

Directions to Horseshoe Casino and Hotel
I-71 South will merge with I-64 West  at Louisville, Kentucky. (coming from Cincinnati) Follow 64W  through Louisville and across the Sherman  Minton Bridge. Take first exit, Exit  # 123 New Albany. Stay straight off ramp. Turn right onto State Street. Go straight 3 blocks. Turn right on Main Street. Main will turn into Hwy 111.When road splits follow Hwy 111 to the left and across the train tracks.
When & Where

Horseshoe Casine and Hotel
11999 Avenue of Emperors
Elizabeth Indiana, 47117


Thursday, September 30, 2010 from 6:30 PM to 8:30 PM (EDT)
Add to my calendar
Organizer
Kentucky Association of Bridal Consultants
www.abcky.com > A group of wedding professionals in the state of Kentucky that work together to increase awareness of the wedding industry and improve the professionalism of it's members through education and networking.  
Kentucky ABC September Meeting