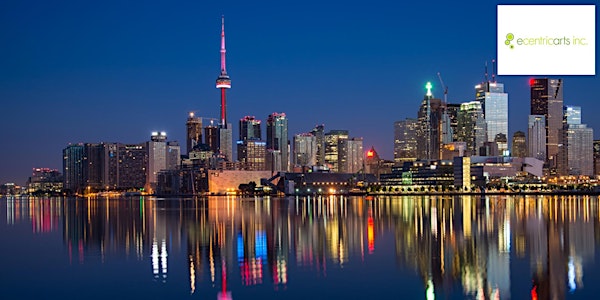 Kentico Partner Summit Q3 2017
By Brian McKeiver and Rob Bean
Date and time
Friday, August 11, 2017 · 8am - 4pm EDT
Location
ecentricarts inc. 317 Adelaide Street West #300 Toronto, ON M5V 1P9 Canada
Description
You're Invited - Register Today!
Join us for the Q3 2017 Kentico Partner Summit meeting on August 11th, 2017, and the pre-meeting activities the evening of August 10th. Our hosts will be Kentico Gold Partner, ecentricarts, at their office in Toronto and the main focus of the meeting will be on accessibility and website development. The final agenda is coming together nicely and we're looking forward to a very collaborative event.
Below you will find information about flights, hotels, and the tentative agenda for the 11th, along with rough details of the Thursday pre-meeting dinner and baseball game. We look forward to seeing you soon!
Flights
There are two airports in Toronto; Pearson and Billy Bishop. If you are coming from major cities (NYC, Boston, Chicago, etc.) they might have the option to fly to Billy Bishop which is downtown and closer than Pearson.
Hotels
Tentative Agenda for the Q3 2017 Meeting

Thursday, August 10, 2017
[5:00 pm – 7:00 pm] Drinks and snacks at ecentricarts: 317 Adelaide Street West, #300, ON M5V 1P9, Canada
[7:07 - ???] Baseball: Jays vs. Yankees @ Rogers Centre: 1 Blue Jays Way, Toronto, ON M5V 1J1, Canada
Friday, August 11th, 2017
[8:00 am – 9:00 am] Breakfast / Networking
[9:00 am – 10:00 am] Introductions of attendees and discussion of accessibility experience
[10:00 am – 11:00 am] Presentation on accessibility (by ecentricarts)
Building a culture of accessibility in an organization,

Legal obligations - there have been lawsuits brought forth under the American Disabilities Act (ADA)

Key standards (WCAG 2.0 etc.), tools, checklists,
Technical Implementations in Kentico - Out of the box, front end enhancements, back end customization, Kentico wish-list
[11:00 am – 12:00 pm] Group presentation/discussion
Cost of building accessible products - incorporating accessibility from the beginning vs remediating after a site has been built

Have cost centers or diagrams ready to help the discussion rolling forward

How do you sell Accessibility
[12:00 pm – 12:45 pm] Lunch / Networking / Email
[12:45 pm – 1:15 pm] Partner case study on accessibility #1 (Presented by ecentricarts and Bizstream)
[1:30 pm – 2:00 pm] Partner case study on accessibility #2 (Presented by Shane McCowen, NTARA)
[2:15 pm – 2:45 pm] Partner case study on accessibility #3 (Presented by Mike Kennedy, CII)
[2:45 pm – 3:30 pm] Kentico Product Management update
Kentico 11 Beta/Launch update, Kentico Cloud update, Kentico Roadshow update
[3:30 pm – 4:00 pm] Wrap up and next meeting
* If you are interested in presenting at a Partner Case Study session at this or another partner summit, please email Brian McKeiver or Rob Bean.
About the organizer
Brian and Rob organize the Kentico Partner Summit Group meetings in collaboration with local hosting partners. If you have any questions about the group or if you would like to attend, speak, or host an upcoming event, please reach out today.
Brian McKeiver | BizStream
Partner | Kentico MVP
877.MY.BIZSTREAM | bmckeiver@bizstream.com
Rob Bean | REFACTORED
Partner | Marketing Strategist
970.214.3414 | rob@refactoredmedia.com