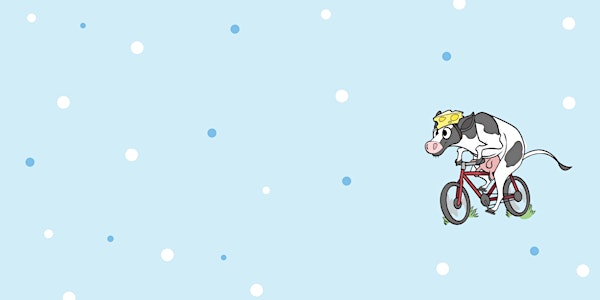 Kenosha County DairyAir Bike Ride
When and where
Date and time
Saturday, June 17, 2017 · 7 - 10:30am CDT
Location
Bristol Woods County Park 9800 160th Avenue Bristol, WI 53104
Description
Kenosha County Executive Jim Kreuser is inviting people to participate in the DairyAir Dairy Breakfast ride on Saturday, June 17, 2017.
This year's ride will beginat Bristol Woods Park, 9800 160th Avenue, Bristol, for a 13.6 mile ride to the Kenosha County Dairy Breakfast at Daniels Dairy Farm, 1077 248th Avenue, in Brighton.
People are asked to use their best judgment and participate based on their own skill level.
There will also be special bike parking and a tented rest area at the Dairy Breakfast for riders.
A Kenosha County Sheriff's Squad car will follow the back of the pack for safety-purposes.
There is no cost to participate in the ride or to tour the farm. Dairy Breakfast tickets are $6 for adults, children under 6 are free. For more information about the Dairy Breakfast, email kenoshacountydairypromo@gmail.com.
View event flier and route map: http://www.kenoshacounty.org/DocumentCenter/View/6673