Description
NEW THIS YEAR!! NOVICE WRESTLERS & GIRLS DIVISION!!
This summer will be a great time for all wrestlers, families & fans to get together and reconnect with friends and teammates at Kennywood Park. We will be hosting an Elementary Individual Tournament under the pavilions.
The entire family can enjoy a great day at Pittsburgh's own Kennywood Park!
Wrestlers' cost is $40 which includes the All Day Ride Ticket. There will be First, Second, Third AND Fourth Place Awards for each weight category, plus a Team Trophy for the Club, School, Team with the most wrestlers competing.
We have greatly reduced the cost for General Admission / All Day Ride Tickets for families & friends of wrestlers to only $30!! If you are a fan of wrestling, come to Kennywood and celebrate this great sport!
To make this event bigger and better, we will be LIVE ON FLO ARENA!
Our goal is to hold this event rain or shine, and we will make every attempt to do so. But ultimately the decision comes from the park officials as they want us all to have a great experience. Storms and lightning strikes are out of our control and these officials have park procedures and policies in force for a reason - our safety. We are all working towards a great day, together. Thank you for your understanding.
Weigh-ins must be in singlet or clothes. Thursday, July 11th 6 PM - 9 PM at the Dave and Busters at the Waterfront.
All athletes will wrestle 1st round!
DOUBLE ELIMINATION, PIAA MODIFIED RULES
Tournament Director Reserves The Right To Combine Weight Brackets To make For The Best Wrestling Experience.
Early Weigh-Ins: Thursday, July 11 from 6 PM till 8 PM at Dave and Busters at the Waterfront. Dave and Busters is offering a FREE gift for those kids who weigh in on Thursday night. They are also offering a fantastic dinner option. Information will be coming soon!
Additional Weigh-Ins: Friday, July 12 from 7:30 AM - 8:30 AM at Kennywood Park.
Check Ins 7:30 - 8:30 AM @ Main Gate, Wrestling Starts @ 9:30 AM,
---- No Refunds----
---
Weight Class and Age Division For NOVICE
6&U
40 45 50 55 60 80
7&8
45 50 55 60 65 75 85 95 110
9&10 55 60 65 70 75 80 85 90 95 105 115 135 150
11&12 70 75 80 85 90 95 100 105 115 125 135 145 160 200


Girl's and High School Girl's Division Will Be Bracketed Using Madison Weights
For Updated Information, Follow Us on Facebook at Kennywood Wrestling Day
---
CUSTOM TEE SHIRTS ARE ONLY $20
(all tee shirts available at the event only - no pre orders)

Visit Our Select Partners!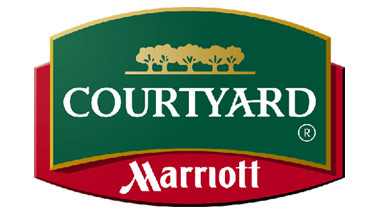 BE SURE TO TELL THEM YOU ARE WITH KENNYWOOD WRESTLING
FOR RESERVATIONS, CALL THE HOTEL DIRECT @ 412-462-7301