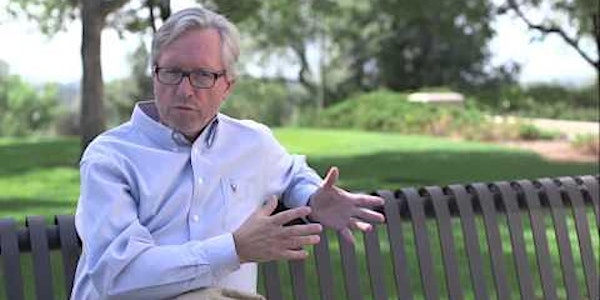 Kennedy Conversation with Eric Hyer on U.S./China Relations
Location
BYU Barlow Center
2520 L St NW
Washington, DC 200037
Description

Kennedy Conversations are informal, off-the-record discussions for Kennedy Center friends and alumni held around the world with experts and opinion leaders on a wide range of global topics. Past events have been held in London, Hong Kong, New York, Washington, D.C., Chicago, San Diego, Salt Lake City, and Provo. Join us and (re)connect with the David M. Kennedy Center for International Studies, the heart of international engagement for the BYU community.
Are U.S./China Relations Reaching a Tipping Point?
Eric Hyer is a Council on Foreign Relations International Affairs Fellow and is Professor of Political Science and Faculty Coordinator of the Kennedy Center Asian Studies program. As a Fulbright Scholar at the Foreign Affairs College in Beijing in 1995-1996 he taught courses on international relations theory, U.S. foreign policy, and U.S.-China relations. His research focuses on China's foreign relations, especially China's regional relations and territorial conflicts. He has conducted field research on China's boundaries in Russia, Vietnam, Mongolia, and along China's borders with South and Central Asia. He has traveled extensively within China, including Tibet, and twice traversed the Karakorum Highway between western China and Pakistan. As an undergraduate, he was an intern in EAP in 1978 and worked with Assistant Secretary Richard Holbrooke. He has published numerous academic articles and was associate producer of documentary film "Helen Foster Snow: Witness to Revolution" (2000) and "From the Masses to the Masses: An Artist in Mao's China" (2005). He is the author of The Pragmatic Dragon: China's Grand Strategy and Boundary Settlements (University of British Columbia Press in 2015). He studied Chinese in Taiwan, living there for three years, and has spent several years in China. He has a working knowledge of spoken Chinese. He received his Ph.D. in Political Science from Columbia University in 1990.
---
Reconnect with Kennedy Center alumni and globally engaged friends. Also, learn how you can help to mentor students, create internship and career opportunities, and support student global experiences. Business casual. Space is limited. RSVP required by 7/22/19.