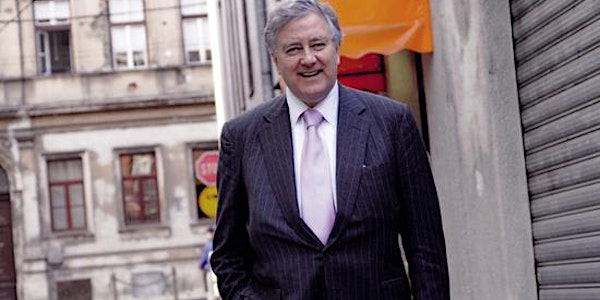 Kennedy Conversation | Senator Larry Pressler
Location
David M. Kennedy Center for International Studies
238 HRCB
Brigham Young University
Provo, UT 84604
Description

Kennedy Conversations are informal discussions for Kennedy Center alumni and friends held around the world with experts and informed opinion-leaders on a wide range of topics. Past events have been held in London, New York, Washington, D.C., Chicago, and Provo. Join us and connect with the Kennedy Center.
The Importance of Public Service and Civic Engagement
Larry L. Pressler, a native of Humbolt, South Dakota, served two terms in the U.S. House of Representatives (1975–79) and three terms in the U.S. Senate (1979–97). He was the first Vietnam veteran to be elected to the Senate. Pressler served in the House of Representatives from 1975 to 1979. In 1978, he was elected to the United States Senate and served until 1997 where he was Chairman of the Commerce Committee. He is noted for being the only one of the nine known members of Congress approached, to flatly refuse to take a bribe from undercover FBI agents and then to report the bribe attempt to the FBI during the Abscam investigations. He has also lectured at more than twenty universities in China, India and the U.S., and has been granted two lifetime Fulbright teaching awards. He is a graduate of the University of South Dakota, Oxford University, the John F. Kennedy School of Government at Harvard University, and Harvard Law School.
In April 2015 Pressler was baptized a member of The Church of Jesus Christ of Latter-day Saints. His confirmation was performed by his fellow Rhodes Scholar Clayton Christensen and Senate Minority Leader Harry Reid.
Co-sponsored with the BYU Office of Civic Engagement.