Description
Legendary filmmaker Ken Burns latest documentary, Country Music, is an eight-part series exploring a uniquely American art form. The documentary looks at the history of country music while focusing on the biographies of the fascinating characters who created and shaped it. From the Carter Family, Jimmie Rodgers, to Hank Williams, Patsy Cline, Johnny Cash, Charlie Pride, to Willie Nelson, Dolly Parton, Garth Brooks and many more the film explores the stories as well as the times in which they lived.
Hosted by Mississippi Public Broadcasting and the MPB Foundation, the screening presents an overview of this ground breaking series. Also, enjoy a special appearance by Mississippi native and Grammy winner Carl Jackson, the subject of MPB's upcoming country music documentary.
The screening is free and open to the public. Seating is limited so you have to present an admission ticket at the entrance.
Please reserve your admission ticket below through Eventbrite. Print out your ticket and bring it with you to gain admittance to the event.
Sponsors: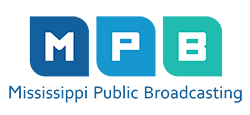 Funding for Ken Burns Country Music was provided by Bank of America, the Annenberg Foundation, the Arthur Vining Davis Foundations, Belmont University, Tennessee Department of Tourist Development, the Metropolitan Government of Nashville and Davidson County, Rosalind P. Walter and by members of 'The Better Angels Society,' including: The Blavatnik Family Foundation, the Schwartz/Reisman Foundation, the Pfeil Foundation, Diane and Hal Brierley, John and Catherine Debs, the Fullerton Family Charitable Fund, the Perry and Donna Golkin Family Foundation, Jay Alix and Una Jackman, Mercedes T. Bass, Fred and Donna Seigel, Gilchrist and Amy Berg, James R. Berdell Foundation, David Bonderman, Deborah P. and Jonathan T. Dawson, Senator Bill and Tracy Frist, Susan and David Kreisman, Rocco and Debby Landesman, Lillian Lovelace, John and Leslie McQuown, Mindy's Hope Foundation, the Segal Family Foundation, Michelle Smith. Major funding was provided by the Corporation for Public Broadcasting and PBS.