Kemetic Reiki Level 1 & Level 2

Sunday, April 14, 2013 from 11:00 AM to 6:00 PM (EDT)
Event Details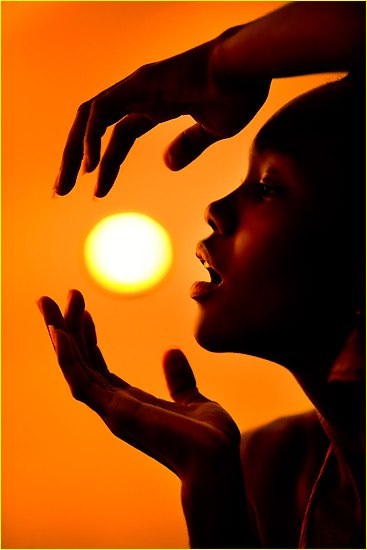 RA SEKHI
Kemetic Reiki Energy Medicine
Level 1 & 2 Certification Course
Sunday April 14th, 11am - 6pm
3915 Cascade Rd. Ste. T-115   Atl, Ga 30331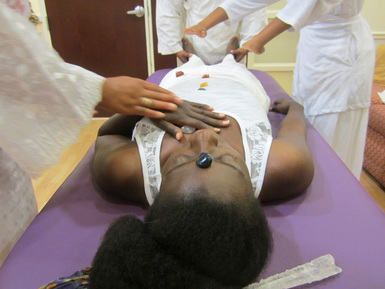 RA SEKHI Kemetic Reiki is an Energy Medicine practice originating from Ancient Kemet (Egypt).  Kemetic Reiki practitioners channel and transmit Energy to activate, recharge and unblock Life Force Energy called Sekhem/Qi.  Kemetic Reiki restores physical, spiritual and emotional well-being to the receiver by clearing imbalances on all levels.  Kemetic Reiki has a calming influence on the nervous system and helps relieve the body when it is in dispair. 
11am-3pm Level 1 Certification: 
Self Healing, Cultivate Sekhem (Chi) and develop spiritual- mental connection.  Promotes realignment and harmony of the emotional, mental, physical and spiritual bodies.  Opens connection with Spirit Guides, balances the chakras, clears the aura, promotes living in  MAAT and more.  Attunement (blessing from teacher),healing session, breathing technique, palm healing,  daily precepts, symbols, chakras, color therapy and more.
2pm-6pm Level 2 Certification:
Will focus on Healing Others, includes Practitioner Certification, strengthens healers knowledge and connection with Sekhem, also allows the healer to generate more energy  and concentration using symbols and other tools.  Enhances Spiritual connection, buildsAse' (spiritual power), develops intuition, using pendulum, using sound therapy, usinghigher level of concentration and more.  Includes  Attunement, manual, distance healing, symbols , crystals, mantras, pendulums, chakra balancing, aura cleansing, spiritual protection and more

 11am-6pm Levels 1 & 2 Certification
Please use Entrance on Right Side of Building
For more information call Sat-Ra at 678.396.0814
www.khepraspa.com
When & Where

Yoni Steam Institute
3915 Cascade Rd SW
Atlanta, GA 30331


Sunday, April 14, 2013 from 11:00 AM to 6:00 PM (EDT)
Add to my calendar
Organizer
YONI STEAM INSTITUTE
Restoring Balance to the Womb through Yoni Steaming, Yoni Yoga, Healthy Eating, Yoni Teas, & Womb Support Services such as Womb Massage, Meditation, Affirmations, Uplifting Literature, Kemetic Reiki and so much more.  
Over 1/2 Million women undergo hysterectomies each year.  Our Vision is Healing A Million One Womb At A Time!
Kemetic Reiki Level 1 & Level 2