About this Event
DOORS: 6:00 PM, SHOW: 7:00 PM
AGE RESTRICTIONS: 21+
GENERAL ADMISSION, LIMITED SEATING
Important Notice:
- Due to events happening in HI-FI and LO-FI Lounge during the same time, LO-FI door, show and set times are subject to change. We try to avoid this but want to make sure artists in both rooms experience minimal sound conflicts. If a change occurs, we will message all attendees immediately.
- All tickets are nonrefundable and nontransferable with the exception of event cancellation or time change by venue.
- Support acts are subject to change.
----------------------------
About Kelsey Waldon:
Over the past seven years, Kelsey Waldon's life has changed drastically. Since moving to Nashville, she's found her place in a lush, supportive, and versatile artist community. She's released two albums, played with some of music's biggest names, and toured nationally. She made her debut performance on the Grand Ole Opry at the hallowed Ryman Auditorium, and she's already been bestowed with one of Nashville's highest honors: playing the historic Station Inn, the go-to spot of the 70's, where intimate, post-Opry jam sessions were hosted by legends like Jimmy Martin, Bobby Osborne, and Bill Monroe. While most musicians work a lifetime to achieve that status of success, Kelsey Waldon's talent has earned her way to the top in a matter of years. And even though she traded her small town for the city, she's making moves in country.
Straddling the junction of the Ohio River and the Mississippi, Waldon was born in Ballard County, Kentucky, and raised in one the county's even smaller, unincorporated communities, lovingly named Monkey's Eyebrow. The destination has been spotlighted by NPR and Roadside America, but the Western Kentucky town is about as "rural America" as it gets. Waldon's family roots in the Bluegrass State date back over ten generations, from tobacco farmers to cattle raisers, and a general cast of real strong-spirited characters. "Farming and planting tobacco were some of the first jobs I had growing up," she says; but dating back even farther, to some of her very first memories, is her relationship with music. Inspired by 'a melting pot of influences', Waldon took notes from a wide variety, spanning from legends like Merle Haggard and Mavis Staples, to bluegrass luminaries Ralph Stanley and Ricky Skaggs, and songwriting greats John Prine, Bob Dylan, and Townes Van Zandt. When she picked up the guitar at 13, she never looked back. "I finally felt like I was a part of something when I started playing and writing music. It was something that finally made everything make sense, and it was a very essential and healthy thing for me during my younger years, and still is."
While Waldon faced a multitude of obstacles during adolescence, music always remained a constant source of stability in her life — and out of that adversity, she crafted a distinct sound that meets at the juncture of classic country, bluegrass, soul, R&B, and rock and roll. "I wasn't one of those kids that applied for college or probably even took it very seriously upon graduating high school. I wanted to do things my own way, so I didn't go to college and I moved to Nashville, on a whim really," she says. Despite her initial feelings, Waldon ended up at Belmont University, studying Songwriting and Music Business, and became the first person in her family to graduate college. While working toward her degree, she played gigs at 'any bar that would let her in the door and on the stage' and worked 45+ hour work weeks at a minimum wage job. After graduating, Waldon continued playing local dive bars and venues, including one of Nashville's most famous honky-tonks, The Palace, where she also worked as a bartender.
Waldon's traction skyrocketed with the release of her debut LP The Goldmine, which The Fader dubbed as "the brightest country debut of 2014". Relix claimed it was "dripping with the most sought-after currency of authenticity." The album was named one of Rolling Stone's "10 New Artists You Need To Know: Summer 2014," with journalist Marissa Moss calling Waldon, "Tammy Wynette on a trip to Whiskeytown, as unafraid of heavy twang and spitfire pedal steel as coffeehouse confessionals."
By the time I've Got A Way hit in 2016, she had established herself as one of Nashville's founders of the female-pioneered twang revival — a movement that is quickly redefining the modern country music narrative. Her sophomore album ranked on two of NPR's most-acclaimed lists of the year; Fresh Air host Ken Tucker's "Top 10 Favorite Albums of 2016" alongside Beyonce, Miranda Lambert, and Stax legend William Bell. The album's shining single, "All By Myself" was named on their list of "Top 100 Songs of 2016." The video for the single, filmed in her hometown of Monkey's Eyebrow, was featured on Rolling Stone Country and Billboard. One of the most notable supporters of I've Got A Way was Ann Powers, who admired the record's "delightfully direct language and delivery enhancing vivid musical settings that demonstrate her vast understanding of the traditions she mines." Powers went on to praise Waldon's unique talent in NPR's First Listen, saying, "It's the immediacy of her storytelling, utterly unsentimental yet deeply heartfelt, that makes Kelsey Waldon a queen of the cool rejoinder and an all-around contender."
Since the release of I've Got A Way, she's been busy touring the country — sometimes solo, but more often than not, with a tight-knit band of extremely talented musicians. But despite the fame and notoriety she's seen in the past three years, Waldon remains humbled by her success. "I've spent a huge majority of my life studying my favorite records, my favorite songs, and my most-favorite singers," she says, adding, "You never stop learning or gaining from it. I'm still doing it all the time… all the while still writing my own story and hopefully becoming an entity in my own right." If one thing is set in stone with Kelsey Waldon, it's that she does have a way — and it's straight up from here.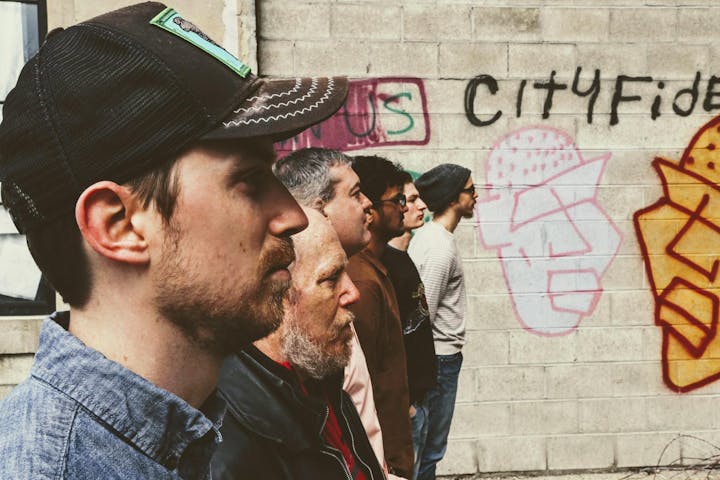 About Ross Hollow:
Ross Hollow's music makes you want to stand up, dance , sit down, laugh, tap your toes, hum along, snap your fingers, listen to the words, drink beer, attend church, smell the rain, enjoy life more. It has the kind of catchy melodies and verve that keeps you humming the songs long after you've heard them for the first time. With roots in New England, the Southwest, Chicago, The Carolinas, Mississippi Delta, and Indiana, Ross Hollow's music can transport you to all these places and more, with driving bass funkadelic, solid dobro twang, flamenco guitar riffs, wailing harmonica, scintillating ebony and ivory stylings, backwoods banjo rolls, and the backbeat that just won't stop. We would love to bring our distinctive blend of Americana, folk, blues and modern indie music to a venue near you soon.
Performers
Date and Time
Location
Refund Policy