Kellogg Distinguished Public Lecture - Pandit Dasa (6-7pm check-in & refres...
Description
6:00 pm - check-in and light dinner
7:00 pm - lecture
8:00 pm - Q & A
8:30 pm - book signing

Pandit Dasa's lecture "Principles of Mindful Leadership" will be followed by Q & A and a book signing.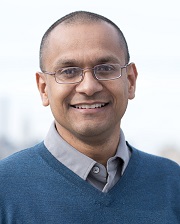 Pandit Dasa is an inspirational speaker, meditation teacher, and well-being expert. He has conducted stress management workshops and meditation sessions in corporations such as Google, Bank of America, Intel, Novartis, Columbia and many other institutions. Through these workshops and practices of mindfulness, Pandit helps individuals lower stress and anxiety, increasing focus and productivity, and develop positive perspectives on challenging situations. Pandit has spoken at a TEDx conference and has been featured on PBS, NPR, The New York Times, and writes for The Huffington Post.