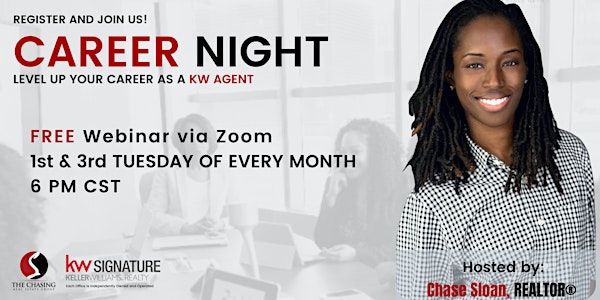 Keller Williams Signature Career Night
Let us help you start a successful career as a Keller Williams Agent!
About this event
Congratulations on taking your first step to building your real estate career!
We'd love to talk to you. We look forward to being your partner in building wealth. For more details, join our Career Night online. This is your venue to learn more about taking the next step in your career as a KW Agent.
"The best way to predict the future is to create it." — Abraham Lincoln