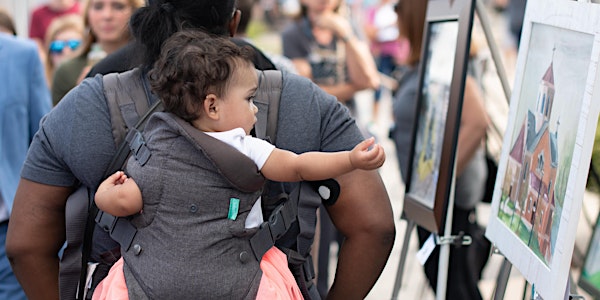 Location
Fort Wayne Arts Campus
Northwest Corner of Barr and Berry
Fort Wayne, IN 46802
Refund policy
Contact the organizer to request a refund.
Eventbrite's fee is nonrefundable.
Fort Wayne Artists Guild Month of Plein Air culminating in the Kekionga Plein Air Event and the Taste of the Arts Festival
About this event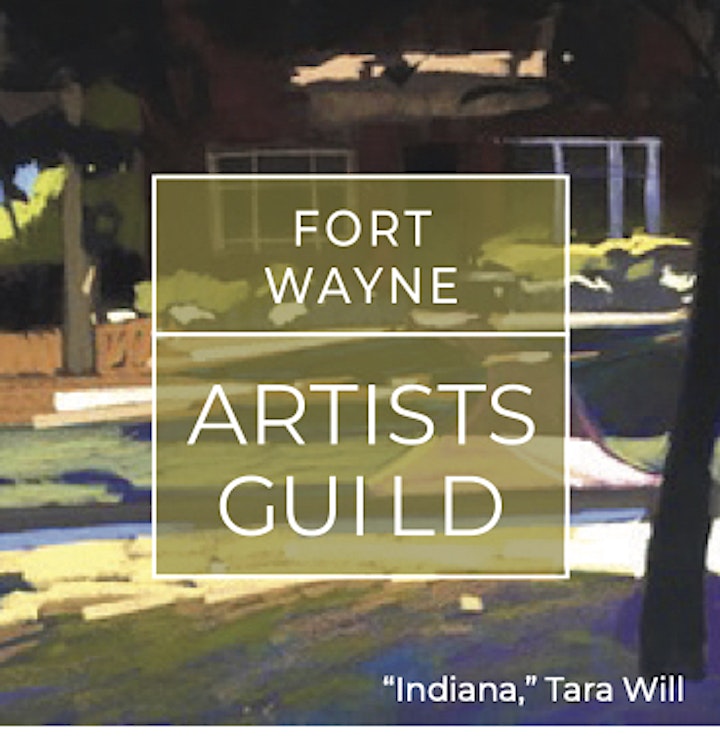 Plein air artists gather in Northeast Indiana to paint, exhibit and compete for over $9,000 in awards and prizes.
About this Event
8/23-8/24 - Steve Puttrich will be holding a plein air workshop at Promenade Park in conjunction with Artlink. The workshop paintings may be exhibited and offered for sale on Thursday, August 25, at Promenade Park. Limited to the first 16 registrants. www.artlinkfw.org.
08/25 8:00 am Check-in/ Canvas Stamping, artists presentations /talks/demos by Ray Hassard, pastel,10-1 pm and Jill Stefani Wagner, oil, 1-5 pm, Kekionga Registration at the Fort Wayne Museum of Art. Nocturnal Paint-out on The Landing from 6-10pm with live music.
08/26 8:00 am Check-in/Canvas Stamping at the Fort Wayne Museum of Art, FWAG presents Kekionga Preview Exhibit and Sale at Park Foundation Pavilion, Promenade Park; public sale with live music.
08/27 8:00 am Check-in /Canvas Stamping at the Fort Wayne Museum of Art and evening social location at the Patio, off Calhoun, 6-10 pm.
08/28 8:00 am Check-in/Canvas Stamping during the day, judging, prizes and purchase awards, and wet paint sale. Quick draw 11:30 - 2 pm. Community Artists Program Exhibit and Awards. Top five winners of competition will receive a $800.00 prize. Two $500 prizes for the best paintings of West Central Neighborhood. The Fort Wayne Museum of Art will award a $500 prize. Brotherhood Mutual has a purchase award of $500 the best plein air painting of their buidling. Four West Central location purchase awards ranging from $350-450. Food Trucks. Artist gathering. Northwest corner of Barr and Berry Street across from the History Center.
contact: smcgill1253@gmail.com ph: 260-414-5219
P O Box 13437, Fort Wayne, IN 46869-3437
Pre-Registration: $35.00 on Eventbrite available until 08/18/21
On- Site Registration: $40.00 available 08/26/2020 - 08/29/2020
Visit www.fortwayneartistsguild.org for more information.
Important Event Information
The Fort Wayne Artists Guild 5th Annual Kekionga Plein Air Event is scheduled to include a Month of Plein Air from August 1-30, 2021. The Kekionga competition begins on Wednesday, August 25 and culminates at the Taste of the Arts Festival, Saturday August 28th.
Thank you for your past participation in our Kekionga Plein Air Event. We will be adhereing to all Covid guidelines at the time of the event.