Keith & Margo's 29th Annual St. Valentine's Massacre

Saturday, February 16, 2019 from 7:00 PM to 11:30 PM (CST)
Event Details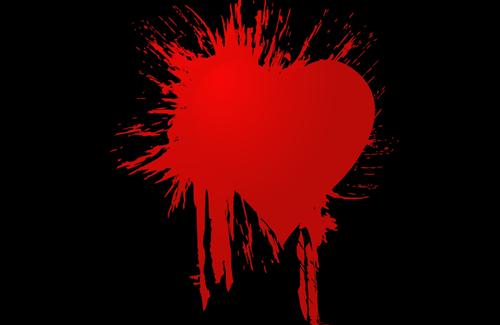 Who wouldn't kill for love?  Spend Valentine's with a killer party!  As the old song goes, "You Always Hurt the One You Love".  There's a series of murders at a Valentine's Party.  It's up to you to weigh the evidence, interrogate the suspects, match wits with our local homicide detective in a Valentine's Mystery you'll never forget… you just may die laughing!
WARNING: YOU ARE ABOUT TO BECOME A LEADING SUSPECT IN A HOMICIDE INVESTIGATION!
A 360° Immersive Theatrical Experience designed especially for Amateur Sleuths with a twisted sense of humor!
Enjoy an evening of delicious cuisine and despicable crime with Keith & Margo's MURDER MYSTERY TEXAS, where professional stage, TV and film actors are seated amongst you and where you can be part of the show both as an investigator and as a homicide suspect!
PRICE:  $98 plus tax & tips per person ($119.97 total + service fee) includes hors d'oeuvres reception, 3-course gourmet dinner, one drink ticket, cash bar, professional comedic actors surrounding you as suspects, hilarious homicide detective from the DPD to guide you through the process, DJ playing music for romantic dancing, team prizes. 
ADD $130 for a GUEST ROOM (double occupancy) and BREAKFAST FOR TWO
THEME:  A modern-day police procedural with the crime scene established at a dinner party.  In the style of Sue Grafton or Mary Higgins Clark crime novels, LAW & ORDER and CSI
DRESS CODE:  Suit and Tie/Cocktail Hour Dress
MENU:  
Chef's Choice of hors d' oeuvres
Classic Caesar Salad with Romaine Lettuce, Parmesan Cheese, Toasted Garlic Croutons, and Julienne Sundried Tomatoes, Served with Creamy Caesar Dressing
Asiago Crusted Breast of Chicken
Chardonnay Saffron Cream
Roasted Tomato and Onion Relish
Wild Mushroom Risotto
Chef's Seasonal Harvest Vegetable Selection
 
Park West Bread Basket

Raspberry Cheesecake

Freshly Brewed Regular and Decaffeinated Coffee, Iced Tea
Also includes one drink ticket
TYPE OF DANCE MUSIC:  80's, 90's, Contemporary Top 40's Pop, Country, and taking requests
ALL SALES FINAL
FAQs
Are there minimum age requirements to enter the event?
This event is designed for ages 18 and up
How can I contact the organizer with any questions?
Our office number is 972-263-5178.  Tuesdays through Saturdays  10:00am to 5:00pm.  Email is Debbie@murdermysterytexas.com
What's the refund policy?  Is my ticket transferrable?
All sales are final and nonrefundable.  No exceptions.  However, if you can't make the show, you are allowed to give someone else your ticket for that date.
Do I have to bring my printed ticket to the event?
No.  Your name will be on the check-in list with our Mystery Host at the door.  We will email you a confirmation with directions and additional information, however.
Is it ok if the name on my ticket doesn't match the person who attends?
Yes, for the show only.  Not for hotel rooms.
How can members of a group sit together if they reserve separately?
When reserving, you are asked if you are part of a larger group.  If you are, type your group name (e.g. The Smith Party, or The Jones Party) into the space provided, and we will sit you all together.
Is it gory or scary?
Stage Blood is used, but nothing too graphic.  This is not like a haunted house experience.  No one is going to leap out and try to scare you.
Is the murder mystery before or after the dinner?
During.  It begins the moment you park your car, and ends only as you exit the restaurant.
Can I take pictures?
Yes!  We encourage it... as long as you tag it (if you upload it to social media) as KEITH & MARGO'S MURDER MYSTERY TEXAS.
When & Where

Omni Dallas Hotel at Park West
1590 Lyndon B Johnson Freeway
Dallas, TX 75234


Saturday, February 16, 2019 from 7:00 PM to 11:30 PM (CST)
Add to my calendar
Organizer
Keith & Margo's MURDER MYSTERY USA, Inc. is an internationally-acclaimed entertainment service.  To quote The Los Angeles Times: "Keith & Margo have set the standard that all others try and emulate... They are the masterminds of the genre!  By far the most professional and elegant!"  The Rolls-Royce of Mystery companies... Still the best!"  Since 1983, we've been responsible for more excitement and skullduggery around the globe than any other troupe, producing live-action "Who-Dun-Its" worldwide!
The fine food served during Keith & Margo's MURDER MYSTERY DALLAS: THE IMMERSIVE DINNER THEATRE EXPERIENCE AT THE OLD MILL is provided by the Ed Campbell Company, an experienced catering organization which has catered countless official events including ARTFEST, Dallas Arboretum and Botanical Garden, Taste of Dallas in the West End, Shakespeare Festival of Dallas, Eric Clapton Crossroads Guitar Festival, World Cup Soccer, Catherine the Great Exhibit, Dallas Convention Center, and was selected to supply culinary delights in the V.I.P. suite during the famous 'Cirque du Soliel' North American Tour. Mr. Campbell has hosted dinners for King and Queen of Sweden and for President Ronald Reagan.