Keith Froehling, The Mentor to Millions: MASTER YES! - guest speaker at NA...
Description
What word do you love to hear? What word do we all love to hear? YES! YES! YES!
How do you get that Yes? Master Your Extraordinary Speaking! Now, is the perfect
opportunity to do just that … Get Your Yes!

Living Life is more than going through the motions. It is commitment. It is passion. It is
finding and getting Your YES. It is passionate commitment unleashed!
What does your favorite concert, sporting event, movie experience, TV show season
finale have in common?
Excitement. Passion. Breath Taking Experience.
And, in the end … You desire more!
That is The Mentor to Millions wrapped into one amazing gift ~ you can give to
yourself, your business, your sales, and your life! Working with over 10,000 companies
and more than 1 million people ~ Keith truly is The Mentor to Millions.
In 2003, Mark Victor Hansen, co-creator of Chicken Soup for the Soul, shared a
stage with Keith. After hearing Keith speak, he said, "I see you becoming one of
the all-time great inspiring speakers, teachers, leaders, and writers." !
That is what Keith has become!
Join us, Friday, April 8. Keith will share with you how to MASTER YES!
• Develop the capability to influence thoughts, feelings, and behaviors
• Get 5 Tools to Elevate your Influence Abilities
• Turn Fear into ACTION and Power
• Melt Resistance and Build Instant Trust & Rapport
Producing positive results for his clients his is top goal. Keith offers life and business
affirming experiences, and his trainings have been known to increase a company's or
individual's productivity by 45% in the first 90 days.
Keith specializes in Human Behavior, Communication, Team Passion, Management
through Leadership, First Class Service, and Sales Mastery. You want to be there. You
know you do. So, RSVP today and be there! Let's me hear your YES!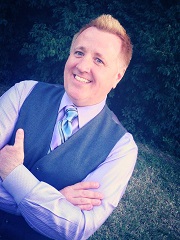 Keith Froehling The Mentor to Millions www.keithfroeling.com Master YES!
---
NASP is excited to have Keith as our guest speaker in April. Register now to reserve your spot and save on your admission. Please contact Todd Wiggins at todd@toddthelender.com with any registration questions or issues.
And don't forget to bring a food item to donate to Second Harvest Food Bank of Middle Tennessee. Most needed items are canned meats (chicken or tuna), cereal, peanut butter, canned vegetables, pasta and canned fruit. Thank you for your generosity.