Description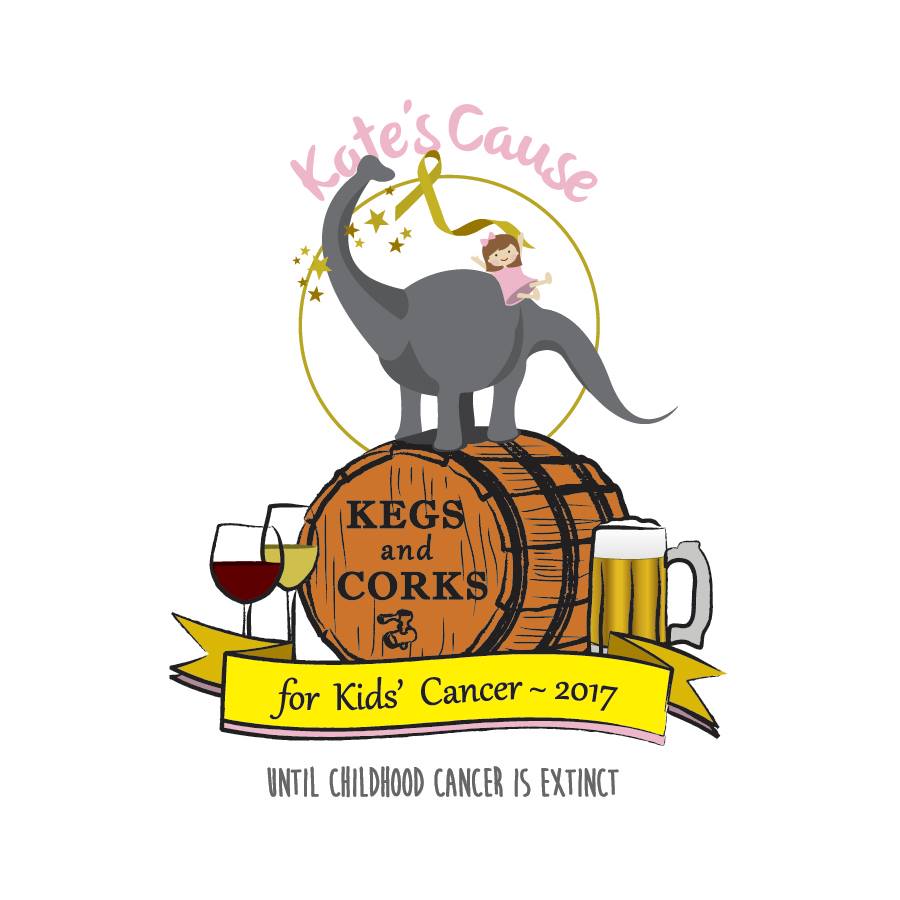 Kegs and Corks for Kids Cancer is coming back for its FOURTH year! In the past three years, we have been able to raise over $18,000 for childhood cancer research and awareness and I believe this year will get us close to that $30,000 mark. Heck, maybe we can even raise $30,000!!!!!
For the newbies to this event, let me give you a brief history of how this came to be. I am a pediatric hematology/oncology nurse in Northern Virgina. Day in and day out I administer chemotherapy to kids with cancer and day in and day out I see the effects it has on these children and their families. Yes, this is what modern medicine has given us, but do we stop there? No. We find the best and brightest who are doing innovative research to find the best medicine out there and that is what I am trying to do - help fund research. Part of that, comes with awareness. Awareness = Funding = Research = Cure. It is my dream, and all of my fellow nurses, that there will be no jobs in pediatric hematology/oncology nursing in the future!
Kegs and Corks for Kids Cancer is a family-friendly, super-awesome, tons of fun beer and wine tasting event. Picture an amazing brewery, tables with wine and beer, some of the best people in the world, and probably football on TV.
This year, I am so honored to announce that all proceeds raised will go to Kate's Cause (www.katescause.com). Kate Olivia Rhoades is a forever 4 year-old who I had the honor of taking care of. Kate was treated for Pre-B ALL (leukemia) for 25 months. After the end of treatment, she LIVED for four months. She went to school, went to Disney, made memories with friends and family, and enjoyed a normal life. At the end of those four months, she relapsed and died 15 hours later. This precious 4 y/o got her life taken not once, but twice by cancer and it has left a massive hole in this world and in our hearts.
Her parents, family and friends have made it their mission to honor Kate and to make sure this doesn't happen to another family. Kate's Cause is about raising awareness, funding new and innovative research and giving back to the pediatric cancer community, and that is why Kegs and Corks for Kids Cancer 2017 is benefitting Kate's Cause.
Please know that any amount helps. Remember it could be that $1 that puts the funding in place to find a cure. Please consider coming to this fun, family-friendly event or donating.
Until Childhood Cancer is Extinct...
FAQs
Are there ID or minimum age requirements to enter the event?
You must bring your ID with you to the event. Only those 21+ may drink alcoholic beverages.
What can I bring into the event?
You may bring food and non-alcoholic beverages to the event.
How can I contact the organizer with any questions?
You may emai Sarah at werner_1915@yahoo.com
What's the refund policy?
No refunds allowed, but you may transfer your tickets.