Keeping your Brain in Balance: Do Defects in Neuronal Homeostasis Contribute to Autism Spectrum Disorders? – A lecture by Dr. Gina Turrigiano

Wednesday, May 28, 2014 from 4:30 PM to 6:30 PM (EDT)
Event Details
Please join us for "Keeping your Brain in Balance: Do Defects in Neuronal Homeostasis Contribute to Autism Spectrum Disorders? – A lecture by Dr. Gina Turrigiano", a free event for the scientific community — graduate level and higher — at the Simons Foundation, located on 21st Street in Manhattan. At a reception immediately following the talk, guests will have the opportunity to meet the speakers and mingle with colleagues. Limited seating is available on a first-come, first-served basis. We encourage you to obtain tickets online now through Eventbrite.
Abstract
Although most people regularly tune up their cars, you probably haven't needed to bring yourbrain in for a tune-up, despite the fact that the human brain is far more complex than the internal combustion engine. What's more, unlike most machines, your brain is constantly changing in order to store memories and adapt to a fluid environment. Our brains are faced with a fundamental challenge: They must preserve the integrity of the neural circuits that subserve behaviors over the lifetime of an organism, while at the same time allowing plastic mechanisms to shape and fine-tune their function.
In this lecture, Gina Turrigiano will describe the plasticity mechanisms that allow our brains to 'tune themselves up' and remain both plastic and stable. These mechanisms include a family of 'homeostatic' plasticity mechanisms that allow neurons to adjust their excitability to maintain constant firing rates in the face of outside perturbations. Recently, Turrigiano has investigated the role of homeostatic plasticity in the experience-dependent development of the visual cortex, especially how homeostatic mechanisms interact with classical forms of synaptic plasticity to allow experience-dependent circuit refinement. A major goal of Turrigiano's lab is to determine the molecular and biophysical mechanisms of homeostatic plasticity and use this knowledge to perturb these mechanisms in intact cortex. These studies are generating insights into the normal function of cortical microcircuits and into how the failure of homeostatic plasticity mechanisms might contribute to developmental defects in brain wiring that contribute to autism spectrum disorders. 
About the Speaker
Gina Turrigiano received her her Ph.D. from the University of California, San Diego. She trained as a postdoc with Eve Marder at Brandeis University before joining the Brandeis faculty in 1994. She is now a full professor in the department of biology, the Volen Center for Complex Systems and the Center for Behavioral Genomics at Brandeis.

Turrigiano has received numerous awards for her research, including a National Institutes of Health (NIH) career development award, a Sloan Foundation fellowship, a MacArthur Foundation fellowship, McKnight Foundation Technological Innovation and Neurobiology of Disease awards, an NIH director's pioneer award, the HFSP Nakasone Award, election to the American Academy of Arts and Sciences and election to the National Academy of Sciences. Her scientific interests include mechanisms of synaptic and intrinsic plasticity and the experience-dependent refinement of neocortical microcircuitry.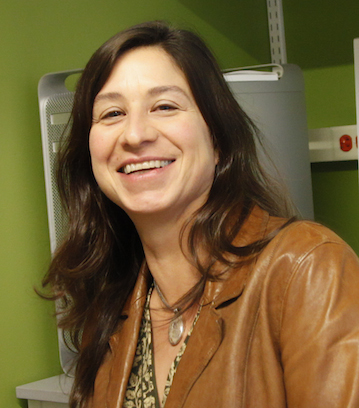 Schedule
Doors open                                       4:00 PM
Lecture                                              4:30-6:00 PM
Reception                                          6:00-6:30 PM


Location
Gerald D. Fischbach Auditorium
Simons Foundation
160 Fifth Avenue, 2nd Floor
(Entrance on 21st Street)
New York, NY  10010
The Gerald D. Fischbach Auditorium offers accessible seating to patrons with special access needs. Please fill out the special accommodations request when ordering your ticket online.
Doors open 30 minutes prior to the start of the event.
Upcoming Fall 2014 Autism: Emerging Concepts lectures
September 23, 2014   Nancy Kanwisher
October 29, 2014        Dan Littman
Simons Foundation Lectures schedule is available here.
Inquiries: lectures@simonsfoundation.org.
Have questions about Keeping your Brain in Balance: Do Defects in Neuronal Homeostasis Contribute to Autism Spectrum Disorders? – A lecture by Dr. Gina Turrigiano?
Contact Simons Foundation Lectures
When & Where

Gerald D. Fischbach Auditorium, Simons Foundation
160 5th Avenue
New York, NY 10010


Wednesday, May 28, 2014 from 4:30 PM to 6:30 PM (EDT)
Add to my calendar
Organizer
Simons Foundation Lectures
The Simons Foundation launched the Simons Foundation Lectures in 2013 with the intention of drawing area scientists and scholars together around diverse and important topics in mathematics, physics, computer science, life sciences and autism research.  

To read more about the Simons Foundation mission and its programs, please visit simonsfoundation.org.
Keeping your Brain in Balance: Do Defects in Neuronal Homeostasis Contribute to Autism Spectrum Disorders? – A lecture by Dr. Gina Turrigiano