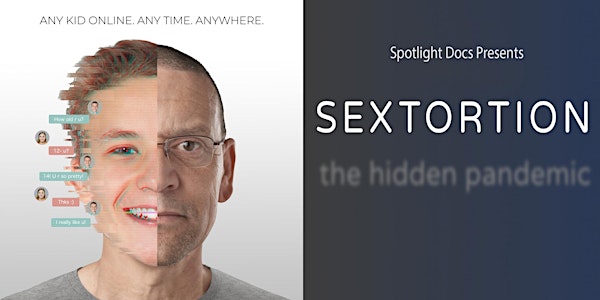 Keeping Our Kids Safe Online- A Documentary Screening
Screening of the newest documentary from Auroris Media with Q&A panel following. Free event, but tickets required. Hosted by American Univ.
When and where
Location
American University- McKinley Building 4400 Massachusetts Avenue Northwest Washington, D.C., DC 20016
About this event
Sextortion: The Hidden Pandemic," which made its premiere at the 2022 Santa Barbara International Film Festival as part of the Social Justice Feature Documentaries, tackles a disturbing yet timely subject matter, and is an investigation into the world of online grooming and sextortion—a present-day reality for many children online.
Through partnerships with the Department of Justice and Homeland Security, the filmmaking team had unique unrestricted access to all government documents for an international sextortion case of a Top Gun pilot with hundreds of victims, unsealed for this film for the very first time.
By interviewing survivors and their parents, this true crime piece exposes this fastest growing crime against children, the tactics of online predators, and the voices of parents and law enforcement poised to stop online child exploitation in its tracks.
For more info, visit www.sextortionfilm.com