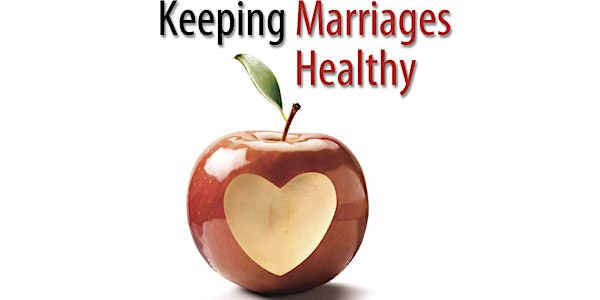 Keeping Marriages Healthy ONLINE Workshop
A FREE online workshop to strengthen your marriage, or set you up for a great future marriage.
About this event
This six-session Keeping Marriages Healthy Online Workshop is the perfect event for you and your partner to do together to grow in connection and intimacy. You will hear from several presenters, as they tell their stories, experiences, and wisdom learned over the years. There will be many opportunities for you and your partner to share stories together, celebrate with one another, and comfort each other through the difficult moments of life. We are confident this will be a deeply impactful experience for you both.
What will be covered in this 7-hour online event? (plus the FREE 1-hour coaching session=8 hours total to satisfy the state of Texas for a discount on your marriage license):
• Develop intimacy through four key ingredients of an intimate relationship
• Develop foundations for continued growth through Marriage "Staff " Meetings
• Establish a vision for your marriage and family
• What is intimacy?
• How do I better understand emotions?
• How do we handle conflict?
You will receive:
• Certificate of completion and discount on marriage license fees(Texas residents ONLY) by completing the entire course. You must also have a FREE ZOOM Relational Coaching session with a Relational coach AFTER you have completed the online course in order to receive your certificate.
Where:
THIS EVENT IS AN ONLINE EVENT. TAKE IT AT YOUR LEISURE FROM ANYWHERE!
ENTER QUANTITY OF 1 PER PERSON. Please Enter your Partner's first and last name as it appears on his/her driver's license in the Ticket 2 fields.
For questions, please call 512-354-1464 or email info@relationalvalues.com