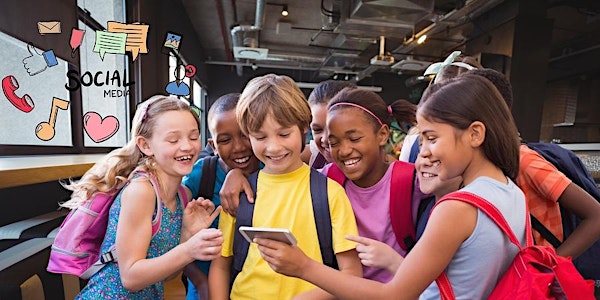 Keeping Kids Safe: FREE Internet & Social Media Workshop (3/22 6:00 pm)- RE...
Location
Inn at Reading
1040 Park Road
Wyomissing, PA 19610
Description
Times have changed. Technology has become a monster that many parents and educators are struggling to keep up with. Kids (and adults) of all ages are glued to their mobile devices. Most communication has become digital. So how do we actually know who our kids are interacting with? Are they giving out too much information such as their names, schools, friends and more importantly their location? Predators are lurking around every corner and have become very skilled in the use of social media and mobile applications, such as Snapchat, to reach out and communicate with kids.
This class will cover numerous applications and social media platforms commonly utilized by kids. It is important to know that apps come and go almost daily. Parents need to stay proactive in trying to keep educated on new apps coming out.
Objectives: Discuss bullying, sexual harassment, predatory behavior, pornography exposure
Review mobile privacy settings
Review statistics
Show the most current apps being used for social media
Show the most current apps being used for 'secret' communications / sexting
Show how bullying happens and can ruin lives
The Potential Risk of Teens and Online Predators: https://www.onlinesafetysite.com/P1/Teenstats.htm
A large majority of teens (71%) have established online profiles (includingthose on social networking sites such as Facebook, Friendster and Xanga), up from 61% from the previous year

69% of teens regularly receive personal messages online from people they do not know and most of them do not tell a trusted adult about it
Teens readily post personal info online. 64% post photos or videos of themselves, while more than half (58%) post info about where they live. Females are far more likely than male teens to post personal photos or videos of themselves (70% vs. 58%)
Nearly one in 10 teens (8%) has posted his or her cell phone number online
Overall, 19% of teens report they have been harassed or bullied online, and the incidence of online harassment is higher (23%) among 16 and 17 year-olds. Girls are more likely to be harassed or bullied than boys (21% vs. 17%)