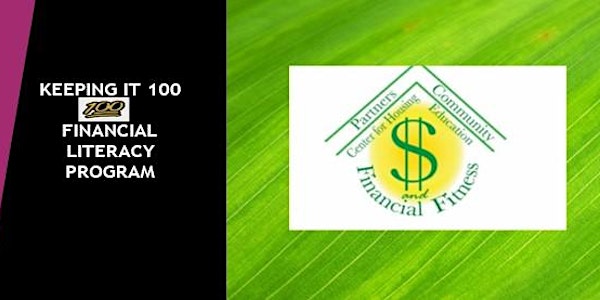 "Keeping it 100" Financial Literacy Fun and Games Challenge
Sign up to learn more about taking this Fun and Exciting Financial Literacy Challenge while receiving Award Recognitions and other Prizes!
About this event
HOW MONEY SMART ARE YOU?
FINANCIAL LITERACY CHALLENGE
Center for Housing Education and Financial Fitness (CHEFF) is seeking 100 individuals to include teens and young adults willing to take the challenge and find out How money smart they are while engaging in fun and games completing an award winning "How Money Smart Are You" and other self-interactive online courses.
For participating in the challenge, each person will receive a "Keeping It 100" T-Shirt and other award recognition and prizes. Prizes will be awarded based on course completion and certificates earned.
All course activities will be monitored by Center for Housing Education and Financial Fitness, a member of the Money Smart Alliance Group and EVERFI.
Delores Allen,
President
**Teen Introduction Sessions** - Tuesday, 5/17 at 6:30 PM CST, Thursday, 6/16, 8/18, 10/20, and 12/15 at 6:00 PM CST. (Ages 13yrs. to 17 yrs.)
**(Teens attending these sessions must be accompanied by a parent or legal guardian)**
Young Adult Introduction Session - Thursday, 5/26, 7/21, 9/15, and 11/17 at 6 :00 PM CST. (Ages 18 yrs. to 25yrs)