About this Event
#keepGracing
Join Us and Activate A New Feminine, Fabulous and Divine Vision for Today, 20/20 and All Your Tomorrows.
#keepGracing is a transformational self-actualizing experience for women. In the mist of everything that the holiday season and the New Year brings, including joy, festivities and resolutions, it can also bring stress, depression, uncertainty, and a lack of direction about the future. It is imperative that "You" and women everywhere INTENTIONALLY set aside time for self-care, reflection, acquiring and applying new knowledge, and repurposing YOUR own life NOW.
#keepGracing is about birthing Authentic, Feminine, Fabulous & Divine Visions for 20/20 and Beyond, and Living It Out Loud.
This is a full-day experience to be inspired and transformed. Be comfortable, chic and stylish in all winter-white!
#keepGracing 20/20 is conceptualized, authored and hosted by international lifestyle model, lifestyle strategist, executive life coach, four-time author and global catalyst for women and girls, Chloé Taylor Brown. With nearly two decades of experience, Chloé will guide you with her divinely feminine and softly energized way of drawing out the best to reposition you in the starring role in your own life game.
By Participating In The #keepGracing 20/20 All White & Bling Experience You Will Have An Opportunity To Enter The All White Fashion Contest That Includes Cash And Prizes. Every Woman Will take Home A #keepGracing SwagBag.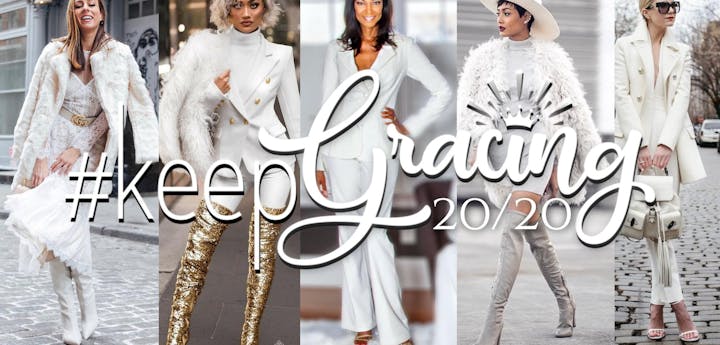 Leave the Atlanta #keepGracing full-day experience with a new energized vision and attitude about who you are, who can become, what you can create and contribute to your own life and others and most importantly, leave with a basic plan to start walking it out in your everyday life.
This workshop is ideal for women of all ages desiring to harness their own energy, excellence, feminine and divine power to be more and welcomes students, corporate executives, entrepreneurs, business owners and all those transitioning.
Enlightenment, inspiration, self-awareness and transformation await you.