| | |
| --- | --- |
| Keep Your Business Thriving For Years To Come: Best Practices, Protection, and Profitability | |
Event Details
** Please Note**
**AT DOOR REGISTATION ONLY - Cash **
ABC New York State Conference 2017
 Keynote Speaker
Tami Forero, Forte Events Colorado
Master The 4 P's: People, Proposals, Pricing, and Profits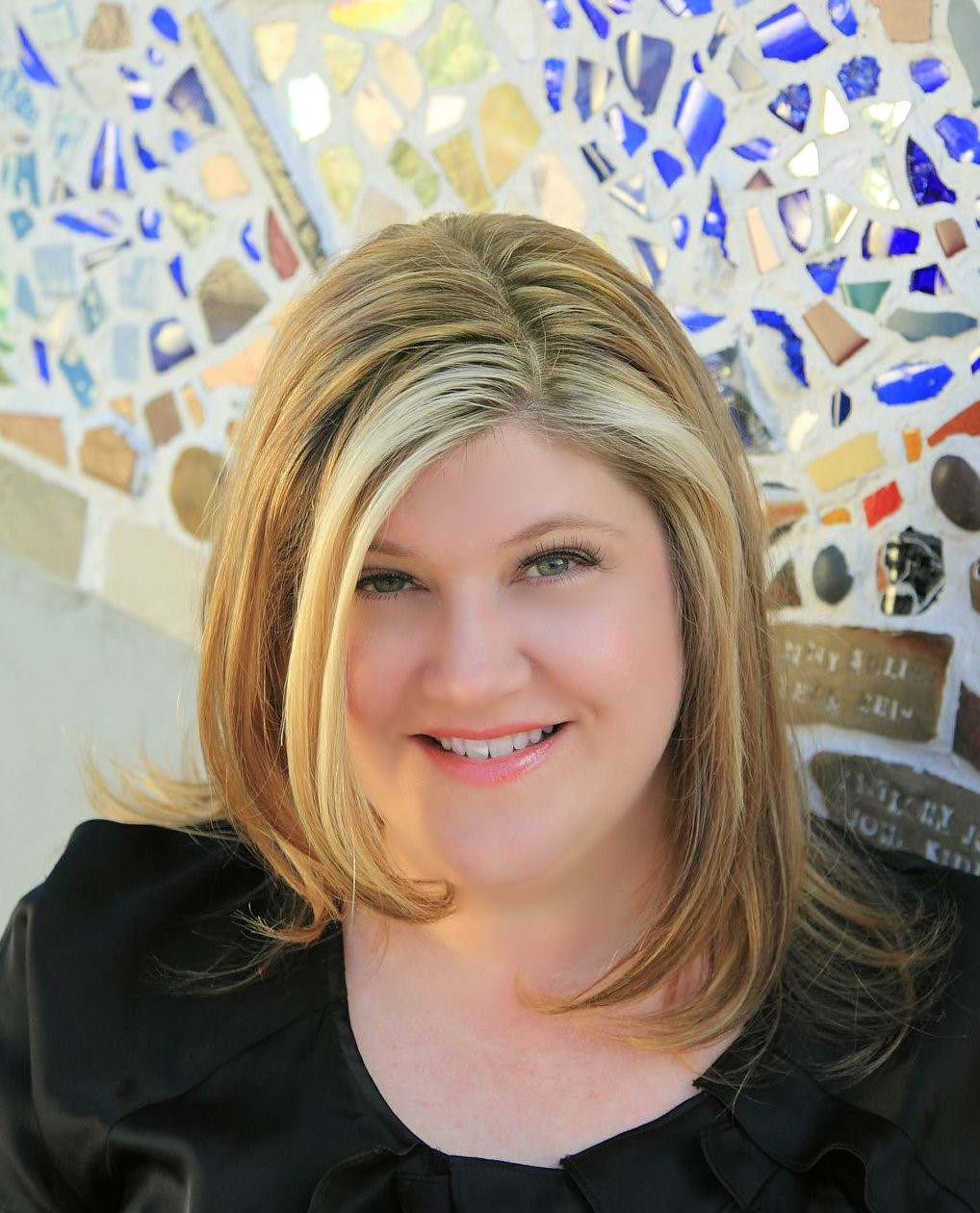 Tami Forero is a strategic event planner and CEO of successful, Colorado Springs-based company, Forté Events, Inc. With twenty-four years of event planning experience, Tami helps clients meet goals using experiential events and is a sought-after speaker nationwide, on subjects of sales, work life balance, and profitability. Forté Events has created unique training and leadership development programs that have earned international recognition and awards. Tami has helped companies significantly increase their profits in record time, attract and retain employees, and successfully launch products and community programs. Over the past ten years, Forero's company has doubled or tripled sales each year, even during economic recession. The Forté Events team not only plans and executes corporate, non-profit, and social events worldwide, but also enjoys working together for their "perfect" clientele.
Additional Speakers and Topics to include:
Simone Sant-Ghuran will be discussing "How To Outsource Well! How Founders Can Overcome A Lack of Technical Skill"
Adrienne O'Connor will be discussing "Transitioning from a 9-5'ER to a full-time buesiness owner"
Erica Powell will be discussing "Powerful Presence ~ top 7 tips for creating a bookable wedding business and magnetizing more of the clients you love most"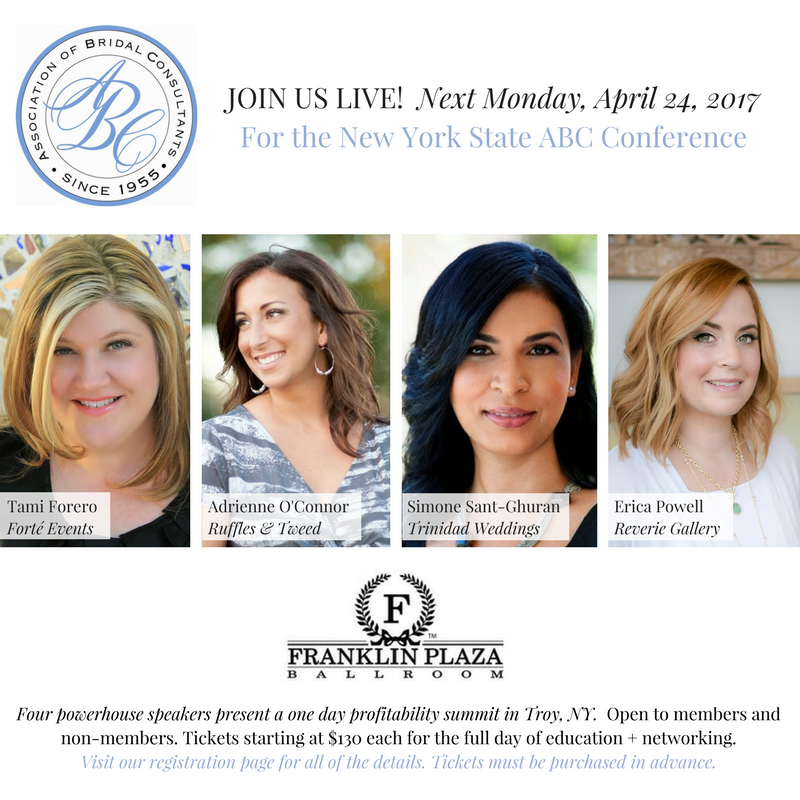 Full Conference details check out the Conference Website: http://www.abcnystate.com/2017-conference 
The conference schedule is as follows and includes:
8: 00 am - Registration and Continental Breakfast
9: 00 am - Welcome 
9: 15 am - David Wood III - ABC 
9: 30 am - Simone Sant-Ghuran
10:45am

 - Interactive Activity
11:00am

 - Adrienne O'Connor
3:30 pm

  - Conference Concludes
Be sure to be there on time so you don't miss a thing!!! 
Interested in becoming a SPONSOR or having a Vendor Table, contact us at Laurie or Kate. Contact info below.  (Vendor Tables are limited)  
---
Policy for Refunds:
Refunds can be requested after 3 days from registration, no exception.
** Bring your business cards, and your eagerness to learn and build relationships with colleagues in the industry.
---
 Association of Bridal Consultants New York Conference Team
Jacqueline Vazquez, MWP
 Association of Bridal Consultants New York State Manager
Lifetime Events by Jacqueline  ~ 914-713-3126  ~  lebjv@aol.com  
---
Laurie  Beckmann, MWP, MWV
Capital District/Albany LNG Director
A Gracious Events  ~  laurie@agraciousevent.com
---
Kate Taylor, PWP
Capital District/Albany LNG Coordinator
Kate Taylor Weddings - weddings@ktweddings.com 

Where

Franklin Plaza
4 4th Avenue
Troy, NY 10601


Organizer
Association of Bridal Consultants New York
Welcome to New York's Eventbrite Page.  Stay tune for some upcoming events.  The Association of Bridal Consultants  (ABC)  has a group of the most experienced professionals including wedding planners, photographers, videographers, officiants, floral designers, venues, hotel accommodations, transportation, wedding gown restoration, and so much more. 
As the oldest and largest group of wedding professionals in the world,  ABC  have been making wedding dreams come true since 1955.  ABC offers the most detailed and comprehensive training in the industry.  Also, all of our ABC members agree to uphold the ABC Code of Ethics and Professional Standards of Membership.
Visit our ABC New York Website and subscribe for updates. www.abcnystate.com
Interested in becoming an ABC Member?  Visit the Corporate ABC website at:  http://www.bridalassn.com/default.aspx
Looking forward to meeting you or seeing you again. 
Jacqueline Vazquez, Master Bridal Consultant
ABC New York State Manager - manager@abcnystate.com
Lifetime Events by Jacqueline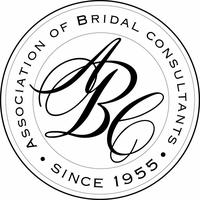 Save
Keep Your Business Thriving For Years To Come: Best Practices, Protection, and Profitability