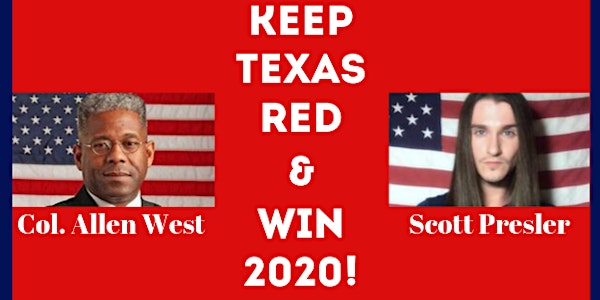 KEEP TEXAS RED & WIN 2020! Featuring Scott Presler and Col. Allen West
Description
Join Dallas Jewish Conservatives for our inaugural KEEP TEXAS RED & WIN 2020 event as we welcome Nationally Recognized Republican Activist Scott Presler and Former U.S. Lieutenant Colonel and 2020 Republican Party of Texas Chairman Candidate Allen West!

Get Ready to be motivated, energized and inspired to help us KEEP TEXAS RED & WIN in 2020!
Scott Presler has traveled around the country on a sacred mission to help Republicans win up and down the ticket in key battleground states! Scott successfully campaigned to elect Governor Greg Abbott, and in 2016 Scott joined the Trump campaign to defeat Hillary Clinton and elect President Donald J. Trump! Mr. Presler has made numerous appearences on Fox News & CNN, and with almost 350,000 twitter followers, Scott has become a household name in grassroots politics across America!
Lt. Col Allen West is a Former U.S. Lieutenant Colonel, nationally recognized Fox News contributor, successful author, former U.S. Representative, and is now a candidate in 2020 for the Republican Party of Texas Chairmanship! Mr. West is a true American Patriot who fought for our freedom and loves this country!
Event Schedule:
6:00pm - 6:30pm: Guest Check-In Begins
6:00pm - 6:40pm: VIP lounge area with complimentary appetizers & refreshments. (VIP ticket holders only)
6:00pm - 6:55pm: Guests may take their seats and order from a wide selection of delicious food & drink!
7:00pm - 7:20pm: Pledge of Allegiance, Words from our Congressional Candidates and Video Introduction
7:20pm - 8:15pm: Scott Presler Speaks, GOP Voter Registration Presentation and Q&A
8:15pm - 9:00pm: Col. Allen West Speaks

9:00pm - VIP Photo Opportunity & Book Signing with Allen West & Scott Presler (VIP ticket holders only)
**Book signing & photo opportunity available to non-vip attendees with purchase of Allen West's new book.**
*Special Appearences from*
Dallas County Republican Party Chairman Rodney Anderson
Retired U.S. Navy SEAL and Republican Congressional Candidate Floyd McLendon
Congressional Candidate Tania Burgess
Congressional Candidate Genevieve Collins
Scott Presler Tour of Texas sponsored by: Ladies of Liberty TFRW.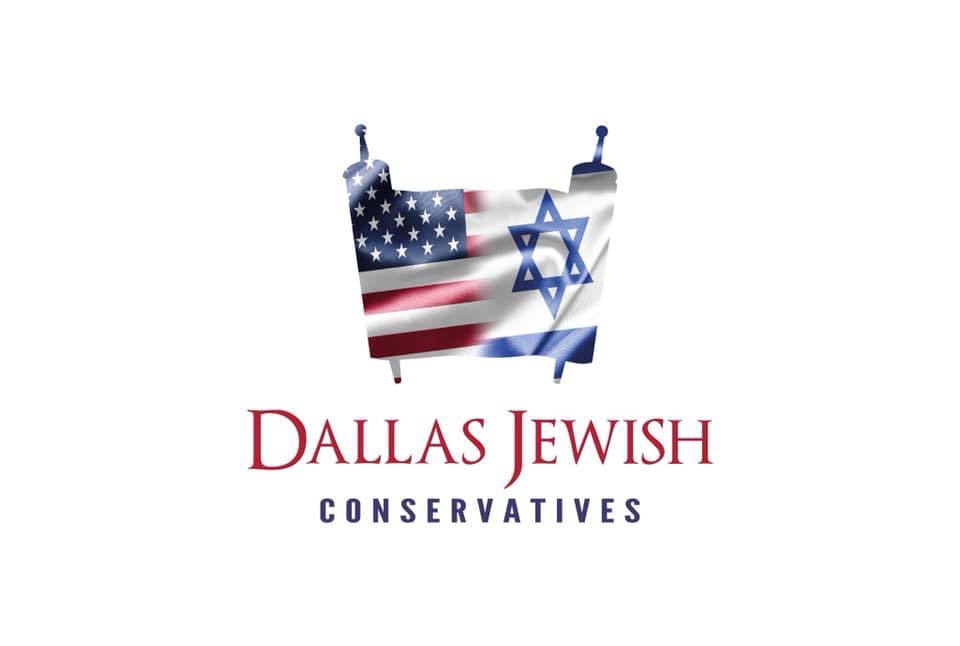 Organizer of KEEP TEXAS RED & WIN 2020! Featuring Scott Presler and Col. Allen West