Multiple Dates
KEEP ON TRUCKING EVENT: With Special Guest Hanns Meissner
Description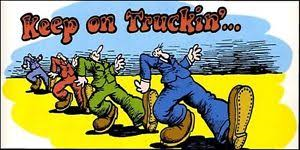 KEEP ON TRUCKING EVENT: With special Guest Hanns Meissner, Author of:
Creating Blue Space: Fostering Innovative Support Practices for people with Developmental Disabilities
He brings to us his personal insight and experience as we evolve towards Integrative and Community supports.
Beth Gallagher and Kirk Hinkleman are the Directors of Life Works the highly acclaimed Supported Living agency in San Diego. They are the creators of the Liberty Plan and they have been our friends and supporters as we have explored the path towards a good life for those we support.
Do not miss this opportunity!
June 18th: From 8:30 am to 4:30 pm (lunch will be served on day 1 only)

June 19th: From 8:30 am to 12:30 pm