Description
*Get a $5 discount code by becoming a free member at startout.org. Forward your confirmation email to Darren to receive the code!
---

Join us for a fireside chat with Intellectual Property attorneys, Pam Fulmer and Dee Ware, where we will talk about the basic types of intellectual property protected under U.S. law. From patents and trademarks to copyrights and trade secrets, we'll run the gambit on what every entrepreneur should know about valuable property rights! We will also dive a little deeper into best practices for identifying and protecting trade secrets from theft by competitors and former employees.
---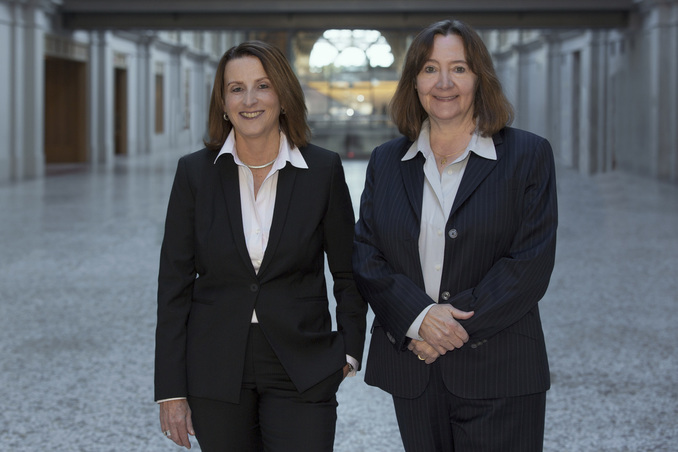 Pam Fulmer
Pam Fulmer has 25 years of experience handling all types of intellectual property and commercial disputes. Her cases have included patent, trademark, trade secret and copyright infringement, as well as privacy related lawsuits. Pam also has experience in lawsuits involving false advertising, unfair competition, trade libel, licensing, and other complex litigation. In addition to her intellectual property practice, Pam has deep experience representing technology and other clients in high-stakes commercial litigation. This litigation has included breach of contract cases as well as lawsuits raising claims of misrepresentation, breach of fiduciary duty, breach of the implied covenant of good faith and fair dealing and other business torts.
Pam also counsels clients, including start-ups, on IP and other business issues. She has seen first-hand how bad contracts can cause big problems, and she works closely with her clients to assist in the negotiation of all different types of business agreements, including joint development agreements, employee confidentiality and invention agreements, website terms of use, privacy policies and other documents involving the conduct of business on the Internet.
Dee Ware
Since 1991, Dee Ware has represented large and small companies, start-ups, trade organizations, municipalities and individuals in a broad range of IP, commercial, construction, and real estate matters at the trial and appellate court levels. In her IP practice, she has focused on issues involving copyright, trade secret, licensing, breach of contract and other areas, which are key to technology and other companies.
Dee was one of the first attorneys in the country to be certified as a Leadership in Energy and Environmental Design Accredited Professional (LEED® AP) by the U.S. Green Building Council and, in this capacity, assists clients in all phases of the green building process, including rating system selection, navigation of the certification process and rapidly emerging government regulations, implementation of risk management strategies, and advocacy of client interests in the event that a dispute arises concerning design, construction, certification, operation or purchase and sale of a green project.