About this Event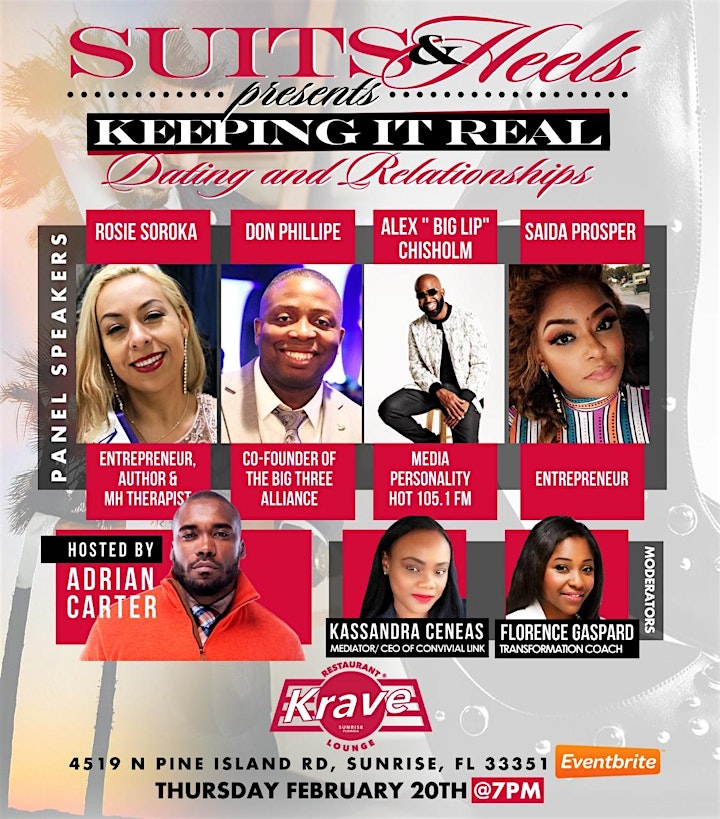 Tired of the games people play in dating and relationships? We know how you feel! Do know how to spot if you are being played? What to look for? What to ask? How to be? For many people the current dating culture sometimes lead to disappointment, exhaustion, frustration and even heartbreak. How can you tell if anyone is sincere? What should you do to find out if they're serious about a relationship?
You've probably heard it several times again to " keep it real". Now, it's time to GET REAL about the facts from men and women relating to dating, relationships and marriages. Join us for an EXCITING NIGHT as many of the following questions get addressed about why we do what we do and how to get the results you want by being transparent and REAL!
Also, join us for our happy hour before the panel and stay after the panel to connect and meet other people in the after mixer. Don't miss out on this conversation and bring your dating and relationship questions. Feel free to invite your friends and let's have REAL conversations.