Books & Books and Book passage present a special evening with historian Dr. Lucasta Miller for KEATS
About this event
Books & Books is excited to partner with Book Passage to present Dr. Lucasta Miller in conversation with Adam Gopnik!
This event is FREE and open to the public but can be bundled with a book ticket that includes (1) one copy of Keats (Knopf, $32.50 + tax and fee). A fee of $6 is included for U.S. domestic shipping of the book.
Once you choose you ticket option, we will send you a YouTube link that will give you access to the event. See below for detailed information on tickets.
About the Book:
A dazzling new look into the short but intense, tragic life and remarkable work of John Keats, one of the greatest lyric poets of the English language, seen in a whole new light, not as the mythologized Victorian guileless nature-lover, but as the subversive, bawdy complex cynic whose life and poetry were lived and created on the edge.
In this brief life, acclaimed biographer Lucasta Miller takes nine of Keats's best-known poems—"Endymion"; "On First Looking into Chapman's Homer"; "Ode to a Nightingale"; "To Autumn"; "Bright Star" among them—and excavates how they came to be and what in Keats's life led to their creation. She writes of aspects of Keats's life that have been overlooked, and explores his imagination in the context of his world and experience, paying tribute to the unique quality of his mind.
Miller, through Keats's poetry, brilliantly resurrects and brings vividly to life, the man, the poet in all his complexity and spirit, living dangerously, disdaining respectability and cultural norms, and embracing subversive politics. Keats was a lower-middle-class outsider from a tragic and fractured family, whose extraordinary energy and love of language allowed him to pummel his way into the heart of English literature; a freethinker and a liberal at a time of repression, who delighted in the sensation of the moment.
We see how Keats was regarded by his contemporaries (his writing was seen as smutty) and how the young poet's large and boisterous life—a man of the metropolis, who took drugs, was sexually reckless and afflicted with syphilis—went straight up against the Victorian moral grain; and Miller makes clear why his writing—considered marginal and avant-garde in his own day—retains its astonishing originality, sensuousness and power two centuries on.
About the Author:
Dr. Lucasta Miller is a British critic and historian who has lectured and broadcast widely on 19th-century literature. Her influential afterlife study, The Bronte Myth, first published in 2001, was reissued in a new edition in 2020; her pioneering biography of the 'female Byron' Letitia Landon was shortlisted for the NBCC awards in 2019. She has worked as a profile-writer for the Guardian and contributed to the Financial Times, the Daily Telegraph and the BBC. A former visiting fellow at Lady Margaret Hall, Oxford, she is currently Royal Literary Fund Fellow at the Courtauld Institute and reviews for The Spectator.
About the Moderator:
Adam Gopnik is the author of A Thousand Small Sanities and a staff writer at The New Yorker; he has written for the magazine since 1986. Gopnik has three National Magazine awards, for essays and for criticism, and also a George Polk Award for Magazine Reporting. In March of 2013, Gopnik was awarded the medal of Chevalier of the Order of Arts and Letters. The author of numerous bestselling books, including Paris to the Moon, he lives in New York City.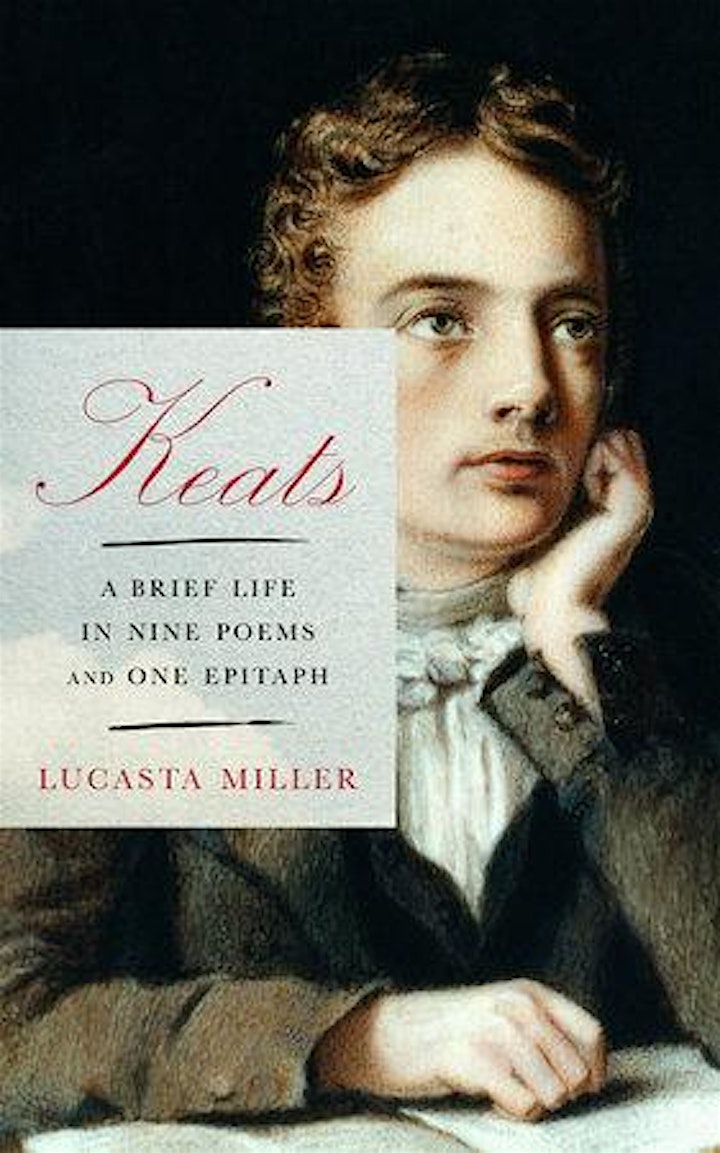 Ticket Guidelines:
GENERAL ADMISSION (FREE, NO BOOK): This ticket option allows free access to the virtual event and does NOT include a book.
U.S. ADMISSION WITH BOOK (Includes book + U.S shipping): The purchase of this ticket admits (1) one person into the virtual event and includes (1) one copy of the book Keats (Knopf, $32.50 + tax and fee). A fee of $6 is included for U.S. domestic shipping of the book
When completing your order, please make sure that you include your complete shipping address (including your Apt. # if applicable) and phone number.
_______________________________________________________________________________________________
All books will be shipped AFTER the event.
When completing your order, please make sure that you include your complete shipping address and phone number.
Please note: Due to the pandemic the post office is being challenged by increased volume, staffing issues, and safety measures. Most orders within the U.S. deliver in about 10 business days from the date the book ships. We cannot guarantee the exact date of delivery, however, will do our best to make it as swift as possible. Thank you for your understanding.