Description
CODE WITH US ALL ACROSS CANADA!
"Hour of code started as a one-hour introduction to computer science, designed to demystify "code", to show that anybody can learn the basics, and to broaden participation in the field of computer science."


As part of this year's Hour of Code, Kids Code Jeunesse will be offering free 2-hour coding workshops across Canada! These workshops will invite children to create a simple game of Rock, Paper, Scissors with the micro:bit, a fun, interactive, and hands-on pocket-sized, codeable computer that allows you to get creative with code!
Please bring your own laptop and join us on December 9th from 4:00pm to 6:00pm at Zen Maker Labs for this free, hands-on 2-hour workshop! This workshop is for kids aged 9 to 12.
Explore the world of code and exercise your critical thinking, problem-solving and creativity with us!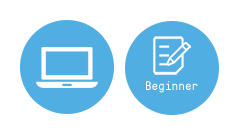 Please note: We are hosting this event as a free workshop, with a qualified KCJ Instructor. Please do not take a spot if you are not committed 100% to attending. We are working hard to make this event a success and we need your help, so if you cannot attend please let us know at bry@kidscodejeunesse.org as there are limited spots available. We encourage all parents to stay for this workshop.
For more information, visit our website or sign up for our newsletter.