KCHP Summit: Working together to create a healthier Kitsap
Actions and Detail Panel
KCHP Summit: Working together to create a healthier Kitsap
Wed, March 15, 2017, 9:00 AM – 12:00 PM PDT
Description
Kitsap Community Health Priorities (KCHP) Annual Summit:
Working together to create a healthier Kitsap
KCHP is Kitsap County's health improvement process. By the end of this summit, you will have a greater understanding of initiatives in our community around our health priorities, clarity around the latest data available on our health priorities, and an opportunity to network with partners from different sectors who share your interests.
Arrive a few minutes early for a light breakfast and networking.


Keynote Speaker - Brian E. Saelens, Ph.D.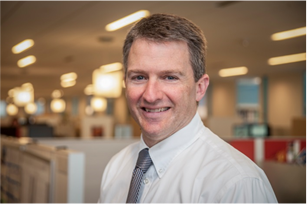 Brian E. Saelens, Ph.D. is a Professor of Pediatrics and Psychiatry & Behavioral Sciences at the University of Washington and Principal Investigator at Seattle Children's Research Institute. Dr. Saelens came to Seattle in 2006, having started his career at Cincinnati Children's Hospital. Dr. Saelens is trained as a clinical/health psychologist, with a bachelor's degree in Psychology is from Cornell University and his PhD is from the State University of New York at Buffalo.

Dr. Saelens' research interests include obesity treatment and prevention. His work examines strategies to improve the efficacy and reach of family-based weight management interventions for youth with already elevated weight status. He also explores how environmental factors and policies influence physical activity and eating behaviors in children and adults. He collaborates with community partners and local public health practitioners to help implement policy, systems, and environment change around healthy eating and active living, particularly in South Seattle and South King County. His work has been funded by the National Institutes of Health, CDC, USDA, and the Robert Wood Johnson Foundation. He has authored over 180 peer-reviewed scientific publications.

Dr. Saelens serves on numerous advisory committees, including for the Robert Wood Johnson Foundation Interdisciplinary Research Leadership program that focuses on bringing together researchers and community partners to investigate and address health equity and social justice around health. Dr. Saelens is a member of the King County Children and Youth Advisory Board for the Best Starts for Kids initiative.
Date and Time
Location
Kitsap Conference Center at Bremerton Harborside
100 Washington Avenue
Bremerton, WA 98337