Description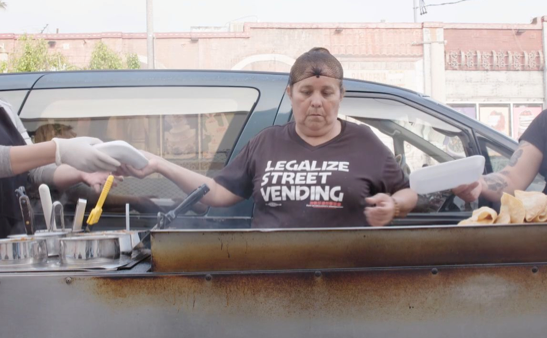 (Street vendor Caridad Vasquez featured in "CITY RISING: The Informal Economy." Image Courtesy of KCET.)
The California Endowment (TCE), in partnership with KCET, will be hosting a premiere screening event for KCET's CITY RISING: The Informal Economy, the follow up to KCET's City Rising documentary which launched in 2017 and focused on issues of gentrification and displacement in communities across California.
CITY RISING: The Informal Economy is a new one-hour, multi-platform documentary that follows four California workers facing structural discrimination but fighting to change policy and improve upward mobility for their communities. From the urban neighborhoods and industrial corridors of Long Beach to the rural Coachella Valley, on-camera interviews with organizers, politicians and experts will contextualize labor in California, the world's fifth largest economy. The effects of this movement are far reaching and their voices will ultimately impact the social health of communities across the country and beyond.
Panel discussion to follow screening:
Ananya Roy (Moderator), Professor of Urban Planning and Social Welfare, UCLA Luskin

Pascale Joassart-Marcelli, Professor of Geography and Director of the Interdisciplinary Urban Studies Program at SDSU

Carla de Paz, Director of Community Organizing, East LA Community Corporation

Danielle Mahones, Director, Leadership Development Program, UC Berkeley Labor Center
Click to watch the trailer for a preview: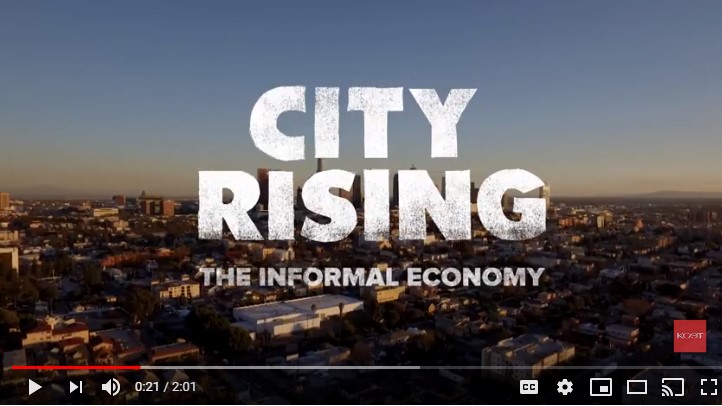 JUST ADDED: Stencil workshop by Self Help Graphics & Art's Barrio Mobile Art Studio and dance performance by TUPULAGA Polynesian Dance Group! All taking place during the reception!
Reception: 6:00 pm – 7:00 pm
Program: 7:00 pm – 9:00 pm

Light appetizers and refreshments provided!
This event is FREE, but RSVP is kindly requested.