KCDMA 2018 Direct Marketing Symposium

Thursday, January 25, 2018 from 8:00 AM to 5:00 PM (CST)
Event Details
Marketing Now and Later: Preparing for the Future
Times are changing and everyday we are introduced to new ways to approach common marketing opportunities and practices such as Voice Search, SEO evolution, Updated Email Best Practices, the list goes on and on. It doesn't matter if you are a small, medium or large business, how we approach marketing today vs how we will approach tomorrow is changing.  It's our job as marketers to help companies understand how to properly prepare for the future, today.
Companies need to be flexible and embrace innovation today to ensure they are setting the stage for a successful tomorrow.  KCDMA wants to help.  We've assembled some of the Marketing Industry's elite to talk about the importance of understanding the solutions available today to ensure you're set up for success tomorrow.  Learn from the people who are leading companies in this new direction to carefully understand the impact of tomorrow, and join us at the KCDMA Symposium, "Marketing Now and Later" this January. 


Speaker and Session information
8:30 - 9:30: Focusing on the One
Ian Baer, Chief Strategy Officer, Rauxa
Some of the most frequently asked questions among brand marketers are:

With so many opportunities to improve or evolve the customer experience, where do you begin?

How long should it take to see results?

How will we know if we're being successful before it's too late to course correct?
With more than 30 years of marketing expertise across nearly every category and discipline, Rauxa Chief Strategy Officer Ian Baer has led iconic brands to unprecedented success – from brand and product launches, to breathing new life into old favorites. His approach, rooted in truth and insight, is to "Focus On The One." With real-world examples and remarkable results, Ian will demonstrate how brands have affected dramatic change with a laser-sharp focus on one customer pain point, one incremental action or one shift in customer perception. Ian's perspective will inspire you, while arming you with a constructive path forward for any brand or category. This approach helps to make Rauxa "Makers of Results" for brands such as Verizon, Gap, TGI Fridays, Alaska Airlines and more.


9:30 - 10:30: Content Marketing: To the Future, and Beyond!
Quinn Tempest, Digital Marketing Strategist
Content marketing has been around for over a century, but hasn't come to the forefront of marketing conversations until relatively recently. Adoption of content marketing has ballooned exponentially in the business world, cementing its place in the digital marketing paradigm. But many businesses still struggle with producing content that drives bottom-line results, and many give up on the practice altogether, all too soon. Join content marketing expert, Quinn Tempest, for a keynote that will bolster your hope in content marketing as she shares a unique philosophy that has been proven to transform businesses. Topics to be covered include:
The evolution of marketing and why content marketing is here to stay


What to expect for content marketing in 2018 and beyond


Myths and misunderstandings around what content marketing is and isn't


How to document a simple strategy that will align your people, processes, and priorities


Ways SEO and content marketing are the perfect complements


Why relationships are the key to effective content marketing, and how to nurture them


10:30 - 11:00: NETWORKING BREAK




11:00 - 12:00: Creating Moments That Matter: Using the Power of Emotion in Customer Experience
Rhonda Basler, Director of Customer Engagement: Hallmark
Robert Prutsman, Performance Manager: KCP&L 
Nothing can replace the personal touch in customer relationships. A recent collaboration between Hallmark and KCP&L proved the impact personalized customer engagement has on customers and employees. Increased satisfaction, stronger brand perception and higher employee engagement were the results. Learn more about how a Hallmark personalized engagement strategy is easy to adopt, align and implement for any business where building and strengthening relationships is key to increasing shareholder value and overall success.


12:00 - 1:00: LUNCH


1:00 - 2:00: Understanding Gen Z Consumers and What They Expect from Brands and Businesses
Angie Read, VP of Growth Insight, Barkley/Future Cast
Just when we thought we had Millennials figured out, a new generation of young consumers is forcing us into uncharted territory yet again. Meet Generation Z, born between 1996 and 2010. Don't mistake them as tomorrow's consumers; they're already here in a BIG way. It's taken us years to capture and engage Millennial consumers and many aren't ready for yet another shift. There's no denying Gen Z is challenging our methods and strategies. But it's our job as communicators to understand what makes them tick, and learn how to engage them on their terms. To be successful, brands and businesses must work to understand and follow their rules. Those that don't will quickly be ignored.

In this session, Angie Read will walk us through what makes Gen Z so challenging for communicators. She will share insights from Barkley's recent Gen Z Report: "Getting to Know Gen Z: How the Pivotal Generation is Different from Millennials," as well as her new book with Jeff Fromm, "Marketing to Gen Z: The Rules for Reaching this Vast -- and Very Different -- Generation of Influencers," available for preorder now on Amazon.com.
 
2:00 - 3:00 Session: The Meteoric Rise of Voice Search: How it Works, Why Brands Should Care and How to Act on in
Heather Physioc, Director of Organic Search, VML



Voice queries have increased 34X in Google since 2008. There will be an estimated 30 million voice-powered intelligent assistants in U.S. homes by the end of 2017 using voice search technology, not including in-car and smartphone assistants. Google Assistant, Microsoft Cortana, Amazon Alexa, and Apple's Siri are becoming second nature as people learn to search using their voices in conversation with their mobile and in-home assistant devices like Google Home. Find out how people use voice search, what does it means for brands, and how can companies act on it through search engine optimization.


3:00 - 3:30: NETWORKING BREAK


3:30 - 4:30: The Future of Search
James Turner, Account Executive, Bing
With an entrepreneurial background and 11 years of experience in marketing, sales, and technology, James understands the complexities of the consumer decision making process that allows advertisers to reach their audience across multiple screens. James will explore how Bing is changing Microsoft, the rising trends impacting search (voice search, bots, and mixed reality) and what can marketers do to get ready now.
---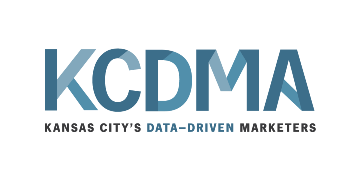 KCDMA is an association of Kansas City marketers that is dedicated to promoting successful, data-driven marketing by offering valuable educational opportunities and connecting local, like-minded professionals. Learn more at KCDMA.org >>
How much does it cost to set-up models and what are the ongoing costs?
Have questions about KCDMA 2018 Direct Marketing Symposium?
Contact KCDMA
Attendee List
Sort by:

Date

|

First Name

|

Last Name
When & Where

KU Edwards - Conference Center
12600 Quivira Rd
Overland Park, KS 66213


Thursday, January 25, 2018 from 8:00 AM to 5:00 PM (CST)
Add to my calendar