Description
Coming up at the Kansas City Office 365 User Group:
If you can't attend in person, participate remotely with this link: Join Microsoft Teams Meeting
Introduction to Modern SharePoint
Is your organization using Modern SharePoint Team and Communication sites? Do you know how they are related to Microsoft Teams?
Nick Brattoli will demonstrate and discuss Modern SharePoint and how your organization can leverage its features. We will talk about things such as:
• Creating modern Team and Communication sites and how they relate to Microsoft Teams
• Building attractive pages and news content
• Using modern web parts (and how they compare to classic ones)
• Creating site designs and using them for automatic provisioning
• Governing SharePoint with a light touch
If your exposure to SharePoint is only in Classic, or if you want to learn more about Modern sites, don't miss this session!
Ticket are free, but reservations are required so we know how much lunch to bring. Get your ticket today!
Presented by Nick Brattoli
Nick Brattoli is an Ohio native, Office Servers and Services MVP, MCP, Principal Consultant at Three Six Five Consulting, and the Collab365 Community Manager. He's worked in the IT Field over 15 years, 10 of which have been SharePoint-focused. During this time, he's worked in a variety of industries, such as Healthcare, Finance, Law, and Manufacturing. He currently lives in Birmingham, Alabama, and works in many different fields, doing a wide variety of SharePoint, Office 365, and Azure projects. In his free time, he practices Brazilian Jiu Jitsu, goes on adventures, works on nerdy projects.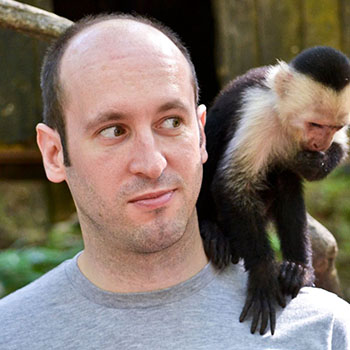 About KC 0365 User Group:
This user group is designed for KC professionals who work with Microsoft Office 365 and SharePoint to network and learn from each other. Meetings are on the second Monday of each month over lunch. Join us for a free lunch and stick around to learn more about SharePoint and Office 365!
Speaker Call:

The Kansas City Office 365 User Group is looking for speakers. We are looking for local speakers, and all are welcome to apply, even if you have wanted to speak before but haven't found an opportunity to step up previously. If you are interested, please apply at this link: http://bit.ly/kcO365speakers .
2019 Events:
1/14/19
The ABCs of SharePoint: 26 ways SharePoint can enhance your digital workplace
-Nate Chamberlain
2/11/19
OneNote: What you don't know you don't know!
-Nate Chamberlain
3/11/19
Office 365 Groups: What they are and how to use them
-Todd Klindt

4/8/19
What's new in SharePoint? Hub sites and more
-Tara Saylor

5/13/19
Introduction to Microsoft Flow for Non-Developers
-Jonathan Weaver
6/10/19
Streaming your Streams with Microsoft Stream
-Andrew Koebbe
7/8/19
I didn't know Office 365 could do that!
-Sharon Weaver
8/12/19
Yammer: Where it fits in the Office 365 suite and what's new
-John Moore
9/9/19
Introduction to Modern SharePoint
-Nick Brattoli
Connect with Us!
Twitter: @kco365ug
LinkedIn Group: KC Office 365 User Group
Email: kc0365ug@gmail.com
Website: https://kco365.wordpress.com