Description
Coming up at the Kansas City Office 365 User Group:
If you can't attend in person, particpate remotely with this link: Join Microsoft Teams Meeting
Streaming your Streams with Microsoft Stream
Getting great video content out in real-time and archiving it is well established… in the gaming community. For businesses wanting to do the same thing internally, there hasn't been a good solution that integrates well and doesn't require complicated server set up. Enter Microsoft Stream. With MS Stream, you can broadcast internal events, large or small. We'll cover how to do simple streams from just a laptop and via MS Teams as well as more complicated streams with overlays, multi-camera setups, and scenes.
In addition to streaming, MS Stream allows you to archive your live streams and upload existing video content. O365 Groups and Channels help you organize and set permissions on your content. Face recognition and automatic closed captioning make your videos easy to navigate and make accessible for all viewers.
Presented by Andrew Koebbe
Andrew Koebbe is a development manager and software architect currently focused on PHP and Symfony. He has worked in digital advertising and medical research fields. He is a Grav CMS contributor and presenter. He enjoys dabbling in Drupal, DevOps, and Raspberry Pi and Arduino hacking. He also enjoys spending time with his wife and two kids, sous vide cooking, and watching way too much MST3k.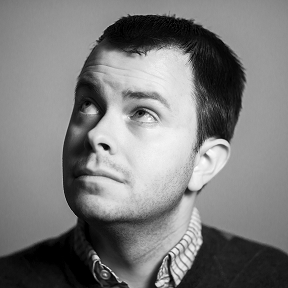 About KC 0365 User Group:
This user group is designed for KC professionals who work with Microsoft Office 365 and SharePoint to network and learn from each other. Meetings are on the second Monday of each month over lunch. Join us for a free lunch and stick around to learn more about SharePoint and Office 365!
2019 Events:
1/14/19
The ABCs of SharePoint: 26 ways SharePoint can enhance your digital workplace
-Nate Chamberlain
2/11/19
OneNote: What you don't know you don't know!
-Nate Chamberlain
3/11/19
Office 365 Groups: What they are and how to use them
-Todd Klindt

4/8/19
What's new in SharePoint? Hub sites and more
-Tara Saylor

5/13/19
Introduction to Microsoft Flow for Non-Developers
-Jonathan Weaver
6/10/19
Streaming your Streams with Microsoft Stream
-Andrew Koebbe
7/8/19
Office 365 - What's New?
-Sharon Weaver