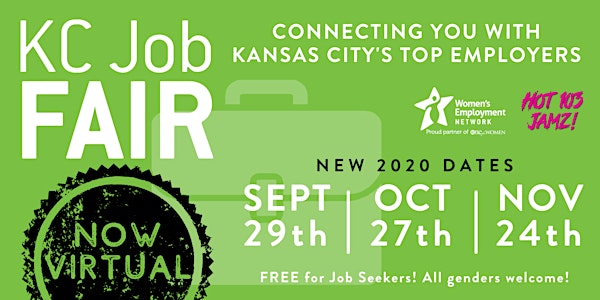 KC Job Fairs 2020
Job openings and application tips from employers hiring NOW!
About this event
Are you ready to get tips and advice on applying for jobs? Check out the times and correlating companies below and join the webinar as needed. Come prepared with your questions! Although you will not be on video, you will get the chance to ask your question during the presentation.
Webinar Link - Follow link to join job fair NOW:
https://us02web.zoom.us/webinar/register/WN_UvQd3jv2STeA7a5RXdTOig
Tuesday, November 24th
Free for Job Seekers!
Contact: Ashley Williamson - awilliamson@kcwen.org