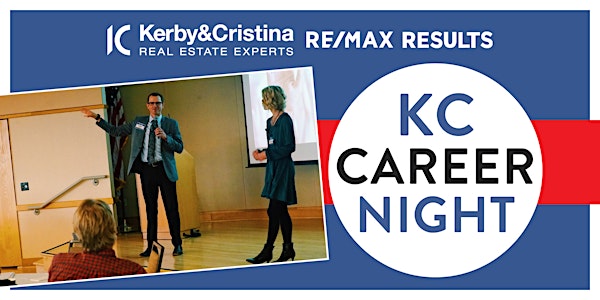 KC Career Webinar - Ready to Grow Your Real Estate Career?
Licensed Agent - KC Career Night Webinar
About this event
Are you currently a licensed real estate agent ready to grow your career and make the income you've always dreamed of?
You're invited to our KC Career Night Webinar! At the webinar we will cover our most asked questions and share secrets that we've never shared before. Plus this event will allow you to remain confidential so there is NO PRESSURE if you're just curious.
At the event we will cover...
-Inside look on our proven systems that help agents manage 20+ clients at one given time
-Learn about how agents on our team are provided with 1-2 NEW appointments on their calendars weekly
-We will share our team's splits and number of homes you need to sell to make over $100K
-Plus so much MORE!
Register for the event today, space is LIMITED!
We look forward to seeing you there!