Development along the Lakefront at Cleveland Lakefront Nature Preserve - Opportunities for Birds and Birders
About this Event
Join the Kirtland Bird Club as we hear about future plans for Cleveland's eastern lakefront.
Planners from Cleveland Metroparks and Port of Cleveland will share several exciting possibilities for this area with our group. Five partners (Cleveland Metroparks, the Ohio Departments of Natural Resources and Transportation, City of Cleveland, and Port of Cleveland) are nearing completion of a year-long planning study called CHEERS (the Cleveland Harbor Eastern Embayment Resilience Study).
The CHEERS area includes an Important Bird Area: Cleveland Lakefront Nature Preserve (CLNP). Birders have recorded 282 species of birds at CLNP, and this rivals world-famous Magee Marsh, farther west on Lake Erie, where 288 species have been seen. The CHEERS area also includes the land and water stretching west to Burke Lakefront Airport . Birders regularly search this stretch of the lake for aquatic species and this is the area where exciting possibilities - for things like wetlands - are being discussed.
During the presentation on Wednesday, February 3rd the birding community will have an opportunity to provide input to planners - much as they did at the start of the 21st century when they convinced to turn a landfill into the Cleveland Lakefront Nature Preserve.
The story of Cleveland Lakefront Nature Preserve goes back to 1979, when a Confined Disposal Facility called Dike 14 was built along the southern edge of Lake Erie. It was built to house dredging from the nearby Cuyahoga River and it gradually filled up over the next 20 years. During that time vegetation appeared, and migratory birds and other wildlife were attracted to the site. Around the start of the 21st century Kirtland Bird Club and other local birding and nature groups focused attention on the importance of Dike 14 to migratory birds and the birding community and urged that it be preserved as a nature site. In 2012 Dike 14 was renamed and opened to the public as Cleveland Lakefront Nature Preserve.
About CHEERS: The goal of CHEERS is to find nature-based solutions to improve the environment, reconnect communities to the lake, enhance public health and wellness, bolster the economy, and improve aquatic and terrestrial habitats for future generations. CHEERS can improve habitat and make birding more accessible and welcoming to a larger community, including people of color, who have not traditionally been active in birding.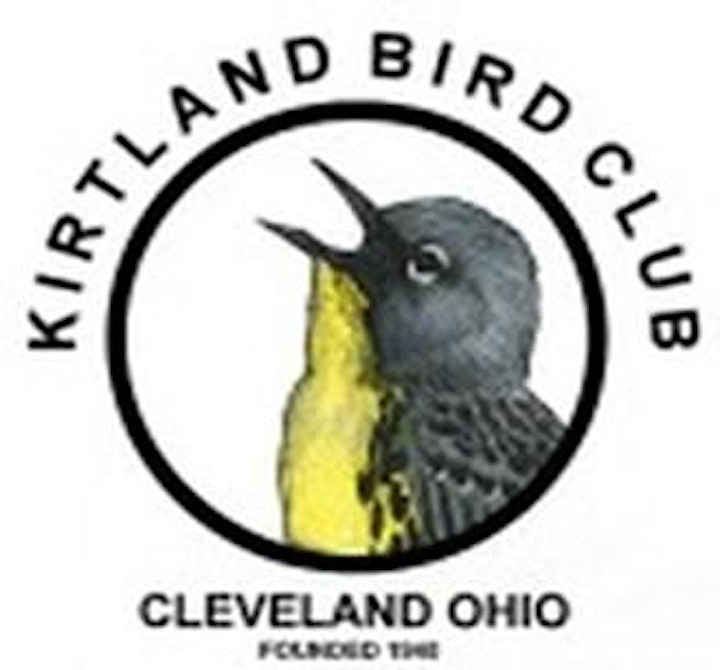 Kirtland Bird Club is a Northeast Ohio Bird Club whose members come together to learn about and enjoy birds in the natural world - focusing on bird identification, bird behavior, the habitats birds require, bird science, and environmental issues related to birds. The club's monthly meetings include an educational presentation. Members also meet periodically to work on identification skills in the field when conditions allow or online when they don't.
Visitors are welcome to attend our meetings.
A zoom link will be emailed the day of the program to people who register on eventbrite.
For additional information, go to kirtlandbirdclub.org or email info@kirtlandbirdclub.org