Description
Join us on Friday 27th October and let us help you get connected with other business people.
Guest Speaker: Kate Osborne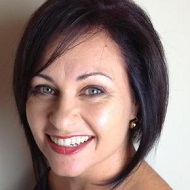 Your Business Symphony
Kate Osborne believes in Making Music, in Everything she does. Winner of the Westpac most outstanding woman in Business, Kate excels at aligning people to their goals. In this session learn the 3 Keys to achieving maximum harmony in your business and in your life. Kate is a Storyteller, come and experience the unique way of coaching and mentoring that has seen Kate sort after by Leaders across every industry. Kate will stretch your capacity to identify Why you are doing what you're doing and challenge you to become a better person in the process.
Kate is a Master Coach, Sales Trainer and collaborates with leaders of industry to solve problems. With a double major is Psychology from the University of QLD, Kate has a love of people. Together with her husband Kent, they are passionate about being role models to their 3 children Mikayla, Joshua and Harry. With the lead up to the commonwealth Games, Kate has worked across the City of Gold Coast in Economic Development, Gold Coast Health and Knowledge precinct and local businesses to build one collaborative model.