Event Information
Refund policy
Contact the organizer to request a refund.
Eventbrite's fee is nonrefundable.
KB MINOKAN is a call to participate in the renewal of life and community through singing, dancing and the exchange of knowledge.
About this event
Edwidge Duverger
Edwidge Duverger is a great dancer, choreographer and teacher of traditional Haitian dance. Born in Haiti, she made her first encounters with traditional dance at a very young age, but it was at the age of 17 that she dedicated herself to it. Her career begins with Lavinia Williams where she will study for a year. Later, she will meet André Narcisse, director of the Troupe Nationale d'Haiti. She will become a member and First dancer, leaving her mark for ten years. Towards the end of 1982, it was through Jean Coulanges, artistic director of MUPANAH (Musée du Panthéon National d'Haiti), that she obtained a teaching position of the first Haitian traditional dance cohort at ENARTS (National School of Arts). Facing students of different religious allegiances, she decides to develop the Duverger technique in order to continue her teaching in a more accessible way. Edwidge has had the opportunity to travel to several countries including the United States, Canada, Mexico, Colombia. She has worked closely with the Haiti Chante et Danse troupe in Montreal and has offered dance seminars until recently.
Edwidge Duverger is one of the rare jewels of the Haitian dance and a mentor for many dancers from the Haitian diaspora.
Cindy Belotte
Born in Montreal and of Haitian descent, Cindy Belotte was introduced to traditional Haitian dance at the age of eight. She began her career with the MAPOU GINEN Dance Troupe, which has been in existence for over 45 years in Canada. Within the company, she evolves as a dancer and choreographer. She is also the Artistic Director of the Mapou school section where she has now been teaching for more than eight years. Cindy's creative approach is influenced by her knowledge of the history of traditional Haitian dance where body movement flows from the sound of percussion and drums while giving way to her instinct as a choreographer. She collaborates with various artists from Montreal dance scene and elsewhere (Eddy Toussaint, the West Can Dance Company and Rara Tou Limen from California). In 2014, Cindy was asked for the creation of several choreographies such as Monologue Fanm fò, a theatrical piece telling the story of women of importance in the history of Haiti as well as Peyi m (My country), for a candidate of Miss Haiti Canada 2015 contest.
In 2016, she was invited as a guest teacher at various seminars offered in New York and Jacmel, Haiti. Cindy continues her journey by offering dance workshops in various educational institutions across Canada. Multidisciplinary artist both in dance and singing, Cindy collaborates with several artists from the Montreal and international music scene (Wesli, Eddy Francois, Jean Jean Roosevelt, etc.) Cindy has also followed various trainings such as in West African, Afro-Cuban, West Indian dance and many more. She is continuing her apprenticeship in the Artistic and professional training programme in dance (PEFAPDAA) offered by the Nyata Nyata Dance Company. In September 2018, Ms. Maboungou, the company director, offered Cindy to teach the Haitian Repertoire part of that same program.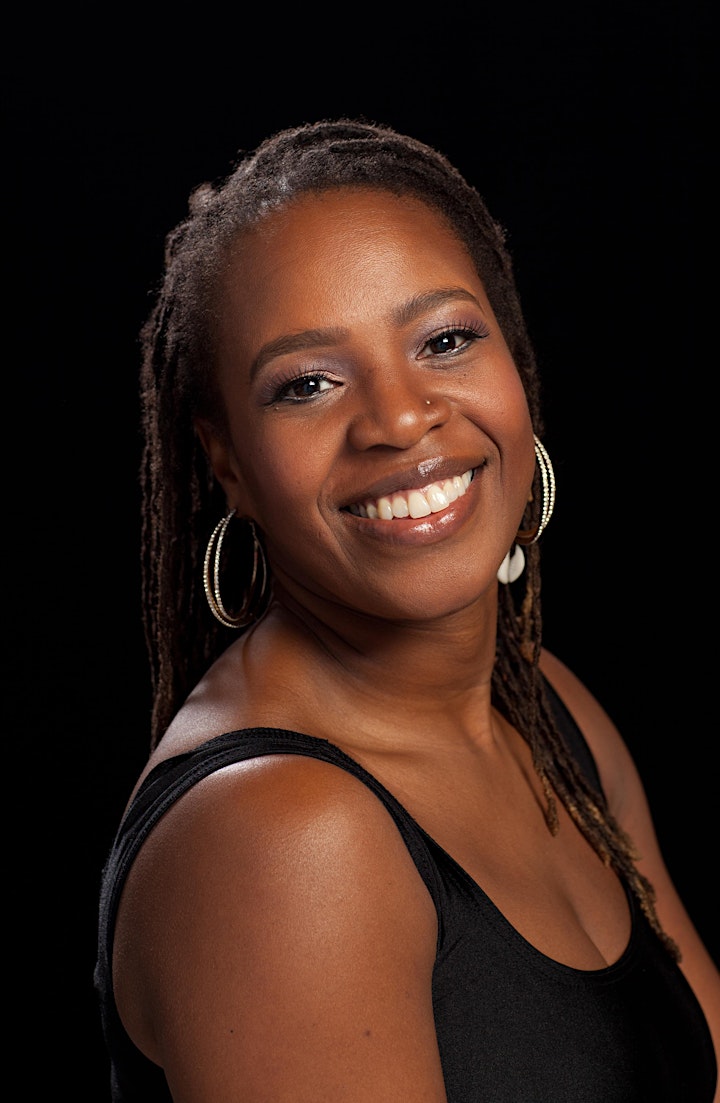 Date and time
Location
Refund policy
Contact the organizer to request a refund.
Eventbrite's fee is nonrefundable.
Organizer of KB Minokan- Open level Haitian dance with Edwidge Duverger & Cindy Belotte
Kriye Bode is a term that signifies the call to participate. Kriye Bode calls people together to dance, sing, drum, and rejoice in the energy of life as a community. As the artistic founder of Kriye Bode, Peniel Guerrier has been bringing this Haitian experience to the people of New York since 2006.  Every year the program grows and becomes more enriching than the previous year.