About this Event
Kay Atis "The Artist House" is a platform displaying cultural events encouraging a sense of kinship in the community centered around the artists; using thier creativity to show case heritage and their lifestyle. This is a casual intimate one-and-one dialogue with the artists and their audience promoting arts, culture and tradition.
Pwavarts and T-Rasta presents
Kay Atis "The Artist House" is an exhibition that will display a cultural event with a variety of art & crafts. It is an online and offline event venue featuring different styles attributed to the introduction of Pwav Arts and Pwav Langay as the atlas of African heritage within the celebration of Haitian language and culture. This event will not only have a variety of works to sell but can encourage a sense of kinship and community around the artist and his fellow artists exhibit; using this pop-up event to create an inviting home atmosphere.
Therefore we will have the artist himself exhibiting "Tetpwav" artwork that he has been working on for a decade in order to bring to you a unique style that shows elements of his life experience and childhood in both his verbiage and imagery.
In Kay Atis you will have an intimate one-and-one dialogue with the artist and his creativity. In addition, live auction of limited edition of Pwavarts and crafts, small preview of the upcoming anticipated project of spoken words album.
This two day event will conclude with the following livestream lecture where fellow artists in different areas will join Tetpwav in a discussion regarding their artworks influenced from Ayiti(Haiti). Please join us for an exciting and inspirational promotional activity displaying the many shades and colors of life brought to you with love.
Meet the artists in person by joining an artist talk event and get yourself inspired.
You are welcome to visit:
Private art showroom & pop-up art exhibition
Group and private presentation
Artists talks & other evening events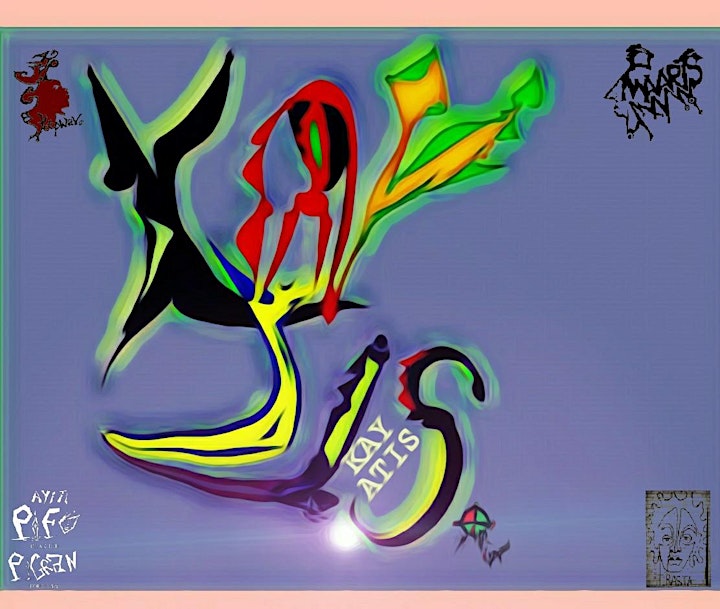 Date and Time
Location
Refund Policy