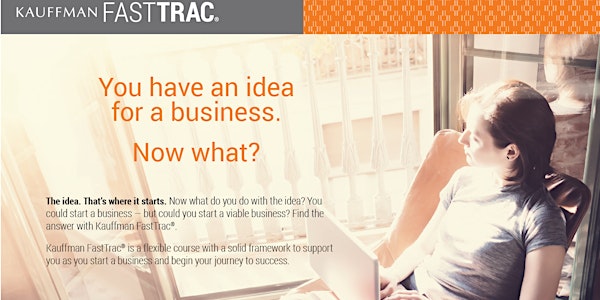 Kauffman FastTrac
When and where
Location
Howard County Innovation Center 6751 Columbia Gateway Dr. Suite 300 Columbia, Maryland 21046
Description
UPDATED PRICING AND SCHEDULE!
Are you looking to start a new business? Have you recently started a business and want to see more growth? Thanks to a new sponsor, we are able to reduce our pricing on the Kauffman FastTrac program. If you have been thinking of enrolling don't miss this opportunity!
This interactive workshop helps you create your business plan, financials, marketing plan and helps you analyze your business idea. Our team will provide coaching as well as the Kauffman business planning tools.
During this 8-week (24 hour) program, you'll work to:
Determine the steps to profitability
Identify potential sources of funding for your business
Launch your business
You can find additional information about the Kauffman FastTrac Program on their website by clicking here.
About FastTrac:
Kauffman FastTrac® aims to lower the barriers to entrepreneurship by providing practical learning materials, delivered online and via teaching partners, to entrepreneurs. In doing so, FastTrac will encourage and equip more people to start businesses, contributing to increased startup activity nationwide.
Registration closes on Sept. 17 at 11:30 PM.