Description
Hello friends,
Flooding due to heavy rains in Peru has had a significant impact on the people and communities. I'm raising money on this fundraiser (field-day and online) for my volunteer placement and for the communities impacted by the devastating floods. I will be working with All Hands Volunteers, a disaster relief organization.
--Flooding in Peru and the All Hands Volunteers Project--
The focus of All Hands Volunteers work will be to ensure children can return to school and start learning again, as soon as possible. The project is located in a small community called Puerta Pulache in the Piura Region.
The flooding throughout Peru destroyed homes, schools, and dramatically reduced the availability of clean water. As a result, children can't go to school and parents lose precious work time to look after their kids. More acutely, this also leads to disease outbreaks and child trafficking. Rebuilding a school will be at the heart of this project as well as community engagement and knowledge sharing. All Hands believes schools are the "hub of communities" and I fully support their commitment to rebuilding them.

Stories and Information about the flooding in Peru:
Peru Situation Report-Relief Web
Peru Struggles to Recover from Heavy Rains

About All Hands Volunteers:
This disaster relief organization provides relief to communities impacted by natural disasters all over the world. Please check them out, volunteers are always needed.
Click to Learn More About All Hands Volunteers
---
Donating and Support
Please give today so we can help the people of Peru now, in their time of crisis. Even a small donation will help me achieve my goal! The process is fast, easy, and secure. Thanks so much for your support.
Donations of any size are greatly appreciated. I've set up a donation page online through All Hands and donations can also be given on the day of the event!
There are 3 ways you can donate.
My Donation Page for All Hands:
All Hands Fundraiser Page

100% of Donation will be used to help get kids back to school.
My Supplies Wish List:
Supplies I need for the project.
Personal Donations:
Kat's GoFundMe
100% of Donation will be used for the field-day and to help me with expenses.

--FIELD DAY + POTLUCK--


Field Day: The field day event in Bishops Park will include activities that pertain to the project's theme of building back better/safer, teamwork and goodwill.
Address: Bishops Park 7W6 7EA, The large field Next to Stevenage Road @ 1:30 PM-4PM

CAUTION: You might get wet, please wear appropriate clothes (a swimsuit under old clothes is recommended).
Potluck: The field-day will be followed by a Peruvian themed potluck.

Address: 70 Marville Road SW6 7BD @ 4PM-9PM


---
Field Day Activities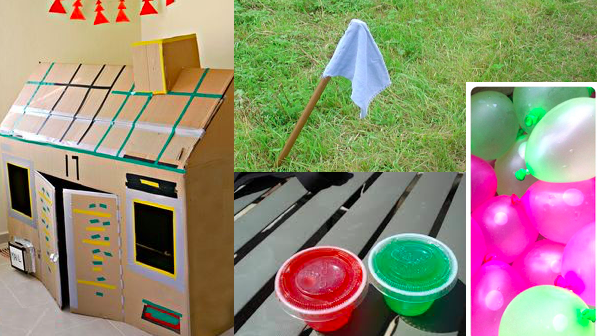 HELP A COMMUNITY TRANSFORM FROM BADLY AFFECTED TO SAFER AND MORE PREPARED!
About: Immediately after a disaster hits a community relief crews map out the chaotic landscape and race to provide relief to those affected. It is important to mobilize supplies in order to bring them to where they need the most. The field day event in Bishops Park will include activities that pertain to the Peru project's theme of building back safer, resiliency, teamwork, and goodwill.
Teams will complete the following activities to promote the theme of the project. Learn more about building back safer from the United Nations. (Building Back Better for the Next Time)

1) Capture the Toolbag: The assessment map of the affected area is complete and boundary markers are up. You will need tools and supplies in order to provide relief and start rebuilding. Funding and supplies are extremely limited, race to get the Toolbag WITHOUT getting drenched.
Timeline: Since we will have more than one team the final winning teams will be matched against each other in the final round.
Rules: Two teams hide an object ("the flag") on their territory (boundary markers). Your team tries to take the opponents' flag and bring it back to your territory before they find yours. To defend your flag, you can drench any opponent on your territory with a water balloon and send them to "jail" until they are tagged by their teammate to be set free. Jailed teammates should spend the time cheering and refilling water balloons for their team.
*The first team to capture the other's flag wins the round.
Supples: 2 Flags, boundary markers, water balloons, and buckets.
2) Supply Line Race: Now that your team has the necessary supplies they need to reach the affected area. Quickly and efficiently transport supplies (jello-shots) from the starting line to the finish line in under 5 min, with no hands! Watch out, there may be hazards along the way. The team to transport the most supplies across the finish line wins. SHARING IS CARING, so the team with the least supplies is awarded the winning teams supplies.
Timeline: 5 min
Rules: Choose the order of players. At the start line, the team will load each player up with as many jello-shots as they can. Only one player can go at a time, the next player up has to wait for the previous player to put all their jello-shots into a new bucket at the finish line.
The player carrying the jello-shots CANNOT use their hands at any point during the transport. Be creative to get the jello shots across. For example, you can crabwalk and carry the jello-shots on your stomach.
*Players are eliminated if they use their hands
*WATCHOUT-there may be obstacles in the way (in most disaster settings obstacles such as damages roads and felled trees are rampant).
The team to get the most jello-shots across wins!
Supples: 25 Jello-shots (per team of 5), boundary markers, and a bucket.
3) Build Back Safer: Your team can now begin rebuilding. Consult with the community (those who are injured or can't physically participate) about what is the most important building they want to be rebuilt. Options include but are not limited to a school, house, or hospital. Once built the new building will be tested for its durability when it is doused with water. Safeguard your building against an onslaught of water balloons.
Timeline: Build under 10 minutes, then safeguard the building for 5 min
Rules: Each building site needs to be within the boundary. Choose your site carefully. The team with the building that sustains the least water and structural damage will wins.
Supples: 7 cardboard boxes, tape, markers, water balloons, and a bucket.
---
Done!
Now that the activities are complete you can pat yourself on the back for building community-level awareness and knowledge sharing. You and your team have enhanced the "community's" resilience to the many shocks you encountered throughout the field day.
Muy bien.

Vamos, vamos a comer!









---
Potluck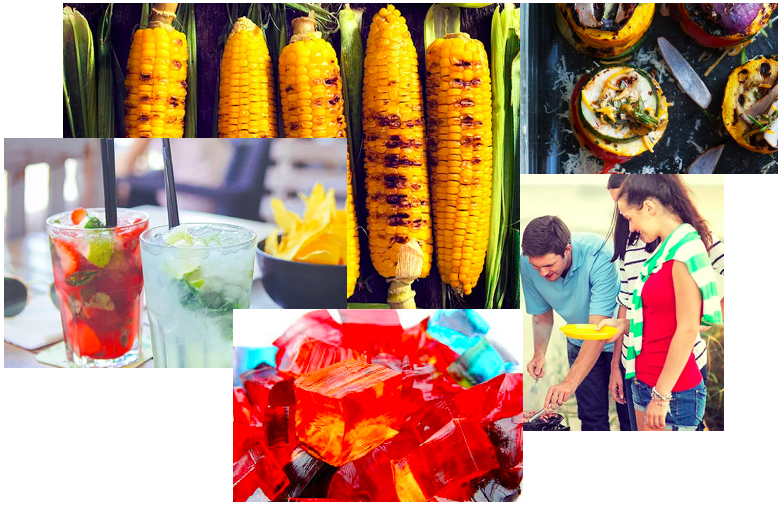 About: Peruvian potluck
Information: Bring a dish to share, with plenty enough to go around! BYOB.

I am so grateful for you everyone's help and support. Thank you and I hope to see you at the event!
PLEASE SHARE AND INVITE FRIENDS TO SIGN UP
---