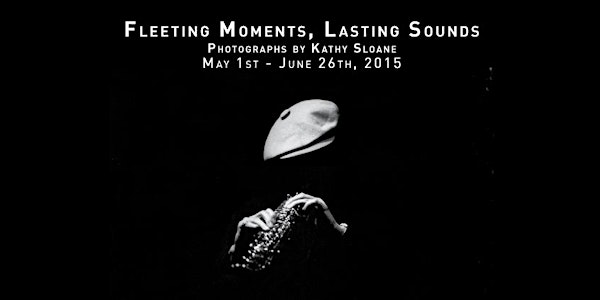 Kathy Sloane: Preserving and Expanding Our History Through A Wider Lens
When and where
Location
Omi Gallery 2323 Broadway Oakland, CA 94612
Refund Policy
Contact the organizer to request a refund.
Description
Omi Gallery at Impact Hub Oakland hosts a Creative Arts Practice Workshop/Lecture with master-teacher and exhibting artist Kathy Sloane entitled; "Preserving and Expanding Our History Through a Wider Lens" examining what collections are, why people collect what they do, whose collections find homes in museums, and whose end up in flea markets or dumps in conjunction with "Fleeting Moments, Lasting Sounds" on display from May 1st - June 26, 2015.
Monday, June 8th
6:30-8:30 p.m.
Omi Gallery, 2323 Broadway, Oakland 94612
Admission: IHO Members - FREE, Non-IHO Members $5


ABOUT THE ARTIST: Kathy Sloane began her artistic life as a self taught photographer in San Francisco's Keystone Korner Jazz Club in 1976, drawn to the music of improvisation, beauty and resistance that became a metaphor for her of the struggles of the 1960's. For almost 40 years she has committed herself to photographing the multicultural life of the Bay Area with the self-assigned task of understanding and depicting the myriad ways diverse communities give meaning and value to all of our lives. "My hope is that the people with whomI sharemy work will come away from the exhibition and the multi-media lecture with an expanded appreciation not only of the great African American art form known as jazz, but of the men and women who made this music", says Kathy Sloane.
In 2011 The University of Indiana Press published Sloane's book Keystone Korner: Portrait of a Jazz Club, now in its second printing. The book has been recommended by The Library Journal, Downbeat and Jazziz Magazine, and was awarded BOOK OF THE YEAR AWARD: GOLD (Performing Arts) from Foreword Reviews 2011.
"Fleeting Moments, Lasting Sounds" on display from May 1st - June 26, 2015 is co-presented by the Oakland Public Conservatory of Music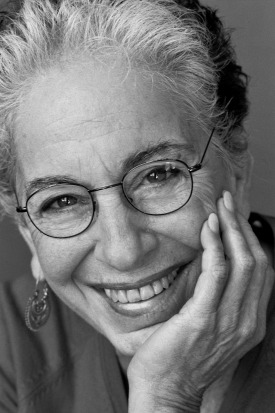 About Omi Gallery
Omi Gallery at Impact Hub Oakland is open Tuesday through Friday from 12PM to 6PM and by appointment and presents 1-person and small group new and traveling visual, sound, and performance works by our Impact Hub Members, emerging and established artists, and concept-driven shared exhibitions in collaboration with other cultural institutions. Omi Gallery is wheelchair accessible and is just 4 blocks west of the 19th Street BART station.

About Impact Hub Oakland
Impact Hub Oakland is a 16,000sq. ft. co-working community and event venue located at 2323 Broadway Oakland, CA 94612. Equal parts inspiring workspace, entrepreneurial incubator and community of socially minded people we cultivate, support and connect social entrepreneurs and purpose-driven people as they pioneer solutions for a sustainable and equitable world.
Ashara Ekundayo
Gallery Director
(510) 260-9209
ashara@oakland.impacthub.net
oakland.impacthub.net/omi-gallery