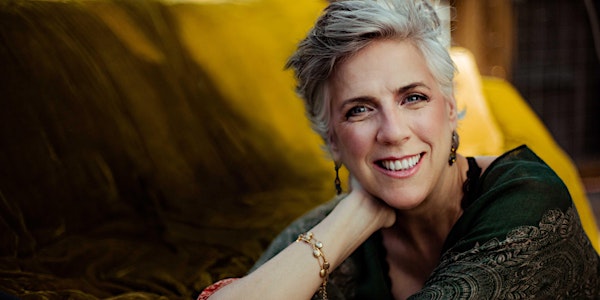 Kate McGarry + Keith Ganz Quartet
Performers
Kate McGarry, Keith Ganz, Reuben Rogers, Clarence Penn
Location
The Dunsmore Jazz Room
6161 Hwy 65 NE
Minneapolis, MN 55432
In the Dunsmore Jazz Room with enchanting lakeside views and high-performance dedicated HVAC.
About this event
Dinner and drinks service starts 1 hour before showtimes.
"McGarry's singular musical gift is her ability to broadcast emotional transparency with undeniable and artless force. The singer one hears time and again in McGarry's work is gracious and endearing. She is vulnerable yet unbroken. She is always rapturous. With her musical and life collaborator, the guitarist Keith Ganz, McGarry has been forging a signature approach to standard and new compositions that is immediately fresh and very personal."– Kurt Elling, JazzTimes
KATE MCGARRY & KEITH GANZ
With 7 critically acclaimed albums and 3 GRAMMY nominations, vocalist Kate McGarry is recognized as a jazz artist who brings authenticity and vitality to every song regardless of genre. The Wall St. Journal calls her music, "austere and elegant, an exceptionally appealing blend of folk and jazz." The New York Times pronounced her singing, "astute and
sensitive." She has toured and recorded with jazz illuminati Fred Hersch, Kurt Elling, Maria Schneider, John Hollenbeck, Billy Childs, Luciana Souza, Theo Bleckmann and TONY Award Winner Jason Robert Brown.
During her decade in NYC, McGarry served as a Lincoln Center Teaching Artist, U.S. State Department Jazz Ambassador, and Jazz Arts faculty member at The Manhattan School of Music. Downbeat's 2016 Critics Poll named McGarry the #1 Rising Star Female Jazz Vocalist. She has been featured on iconic NPR shows such as Jazz Set w/DeeDee Bridgwater, Piano Jazz w/Marion McPartland, All Things Considered, as well as a host
of nationally syndicated radio shows. Guitarist/arranger/producer Keith Ganz is a 2019 GRAMMYTM nominee known for his uniquely melodic voice on both electric and acoustic guitars. Lauded as a "sublime master of subtlety" by JazzTimes, Keith has performed extensively with major jazz artists including Harry Connick, Jr., Tierney Sutton, Luciana Souza, Kurt Elling, Gretchen Parlato, Gary Versace, and Jo Lawry. TV appearances include Oprah, Ellen, The Late
Show with David Letterman, The View, and Australian Idol. Kate and Keith have been musical and life partners for 17 years, producing 6 critically acclaimed albums together and earning two GRAMMYTM nominations for Best Jazz Vocal Album. After honing their craft on the NYC jazz scene for many years and a stint out west at the California Jazz
Conservatory, the couple has made their home in Durham, NC. Their upcoming album What to Wear in the Dark features vibrant, jazz- fueled rearrangements of songs by iconic songwriters of the 70's that address the journey of darkness to light we've been traveling as a country and as individuals this year, with performances by jazz greats Ron Miles, Gary Versace, Obed Calvaire, Sean Smith, Clarence Penn, Becca Stevens, Erin Bentlage, Michelle Willis, Christian Euman, and James Shipp. This long anticipated work is slated for release on the Resilience Music Alliance label on 9/3/21.