Description
7.17

Tuesday

(Reggae)
Nectar, Da808 & SolidSound presents:
KATCHAFIREE.N Young & Imperial SoundSons of ZionNotis Heavyweight Rockaz
$20 - 25adv
8pm
, 21+
Nectar Lounge
412 N 36th St
BOOTH RESERVATIONS NOW AVAILABLE!
We are a majority standing-area venue with seating on our heated and covered patio as well as our newly remodeled mezzanine. All seating is first come first serve however, we do have eight booths available for reservations on our mezzanine. Booths 1-6 seat two to four people, booth 7 seats five and booth 8 seats six to eight.
All table reservations are now made at checkout.
Booth reservations are sold on a first come first serve basis.

Reserve multiple booths for larger parties and we will seat you together.

See "Additional Items" on the bottom of checkout page for available booths. If you do not see "Additional Items" unfortunately all booths are SOLD OUT.

We try our best to guarantee your reservation all night, though we ask you to arrive within 2 hours after doors open.

We no longer reserve high top tables behind booths but we encourage people to arrive early to claim available space.

We offer food service once doors officially open. See listing above for specific door time.
KATCHAFIRE
"…They transformed the place into a freedom-founded club where the only rule was to enjoy the music. No external force could stop the fire!" KDHX 88.1 (USA)

Hailing from the mighty H-Town (Hamilton), Aoteoroa (New Zealand), KATCHAFIRE, have become a global roots reggae phenomenon..The all Maori Reggae band, bring their pure classic sound to music lovers worldwide, delivering one of the most authentic Reggae shows around today.

"The crowd reaction indicated that almost every song played was a crowd favourite in itself." Fasterlouder
4 highly succesful studio albums, mulitple awards, platinum sales, highest selling singles, and the list goes on.. Their sound is built on the foundations of classic roots reggae with an R'n'B and funk rub, mashing modern dancehall and slinky reggae pop. Katchafire has crafted a universal vibe, capturing something truly special in a diversity of instrumentation and clarity of sound.
"The band has matured into one of the most cherished, original live reggae bands in the world." The Brag
Built on a family movement, It all started when lead guitarist Grenville Bell, father of Lead Singer Logan Bell & Drummer / singer / songwriter Jordan Bell, moved into an apartment building in town with his then teenage sons where they could make music all night, and the rest is history.. Countless jams and sell out concerts later they are now an 8 piece collective of multi talented songwriters and musicians and have become a staple on the Californian and Pacific Roots scenes. The fire just continues to get hotter following invitations to acclaimed events such as Glastonbury, opening circuits through Europe, Portugal and Brazil, as demand continues to grow for the non-stop feel good vibe of their incredible live shows.
The group uses no pre-recorded tracks or samples in favor of a more traditional approach to music; original songwriting and continually pushing the envelope are what have set this group apart. Whether you like ballads or bangers, the Beans have something you will enjoy. Seamlessly combining clever songs with modern dance music, The Magic Beans are an original band you have to see.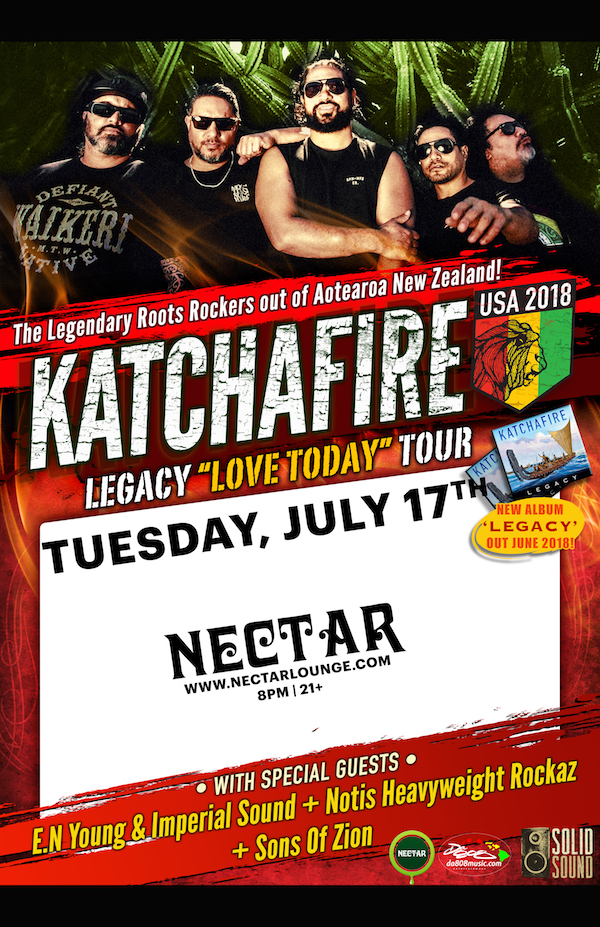 Performers
Date and Time
Location
Refund Policy