About this Event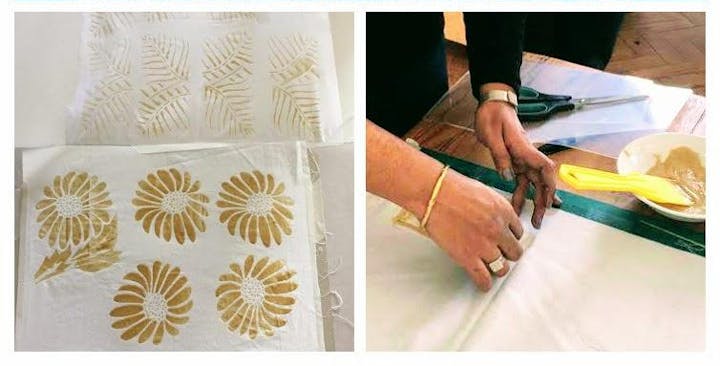 In this 3 hour workshop you will learn to:
-Create indigo dye vat
-Make your own stencils
-Apply rice paste resist
-Create unique patterns on fabric
The workshop is based on the traditional Japanese art of Katazome, which literally means 'dyeing fabrics using a resist paste applied through a stencil' and had been developed primarily for printing fabrics for kimono.
The Katazome method lends beautifully to indigo dye. I fell in love with indigo many years ago while travelling in Rajasthan in India where I came across Dabu work by local artisans. It is a type of mud resist dyeing not very different from Katazome.
I encourage people to see it, own it, and be able to get creative with it. Indigo dyeing is a slow and meditative process, which presents a beautiful contrast to the world of fast fashion we live in.
Participants are welcome to bring along a pattern or design they may like to work with. Prints and ready stencils will also be available for you to choose from.
All materials will be provided.