About this Event
KATAKLYSM
Canadian death metal band that formed 1991, Montreal, Canada.
Calling their style "Northern Hyperblast", Kataklysm's early work is characterized by vocalist Sylvain Houde's inhuman growls, shrieks, and the esoteric, mystical lyrics and themes that he wrote for the band.
Houde departed sometime after the release of their third album Temple Of Knowledge (Kataklysm Part III), a change which saw the band shift gears; their 1998 follow up Victims Of This Fallen World utilized an altogether more melodic sound and lacked all mystical elements on the album with replacement vocalist and ex Bass player Maurizio Iacono's almost hardcore vocal delivery.
Recordings since 2000 have seen Kataklysm return to its extreme Metal roots and the band continues to record in this style.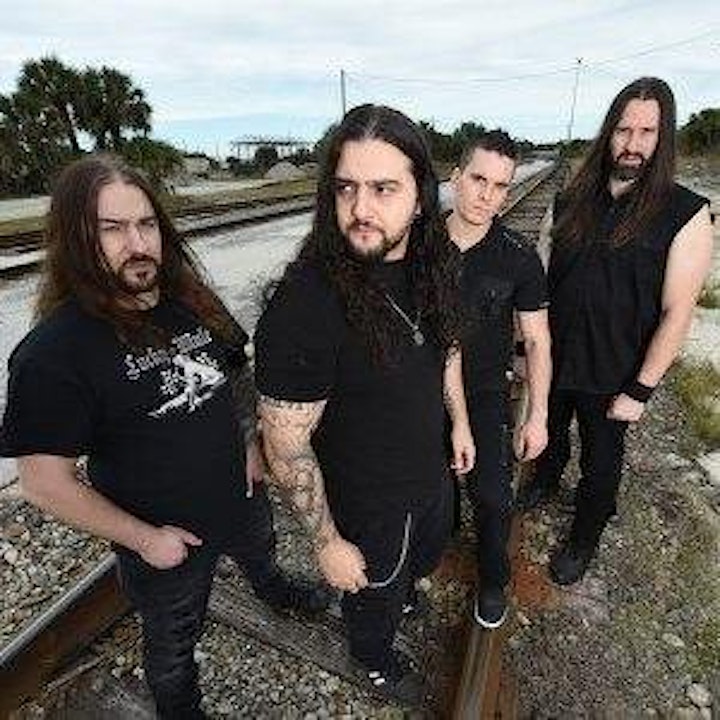 EXHORDER
Thrash/Groove metal band from New Orleans, Louisiana USA.
Exhorder are often credited with having created the groove-oriented thrash metal sound that was popularized by Pantera. The band is more or less indifferent to such sentiment as they were friends with Pantera.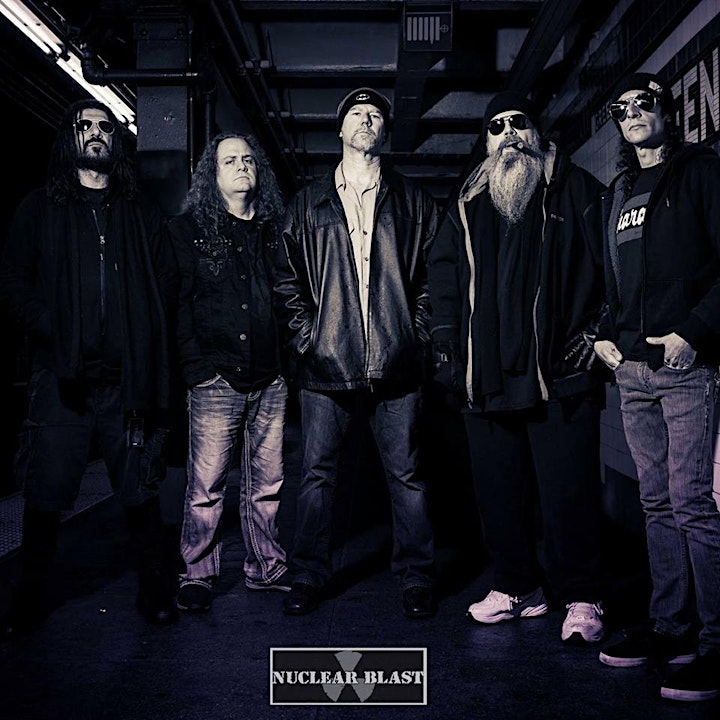 KRISIUN
Brazilian death metal band. Krisiun ("the seers of abomination" in ancient Latin) was formed in Brazil in 1990 by the Kolesne brothers, Max (drums) and Moyses (guitar) and Alex Camargo (vocals, bass). They released their first demo in 1991, and their second in 1992. After recording their third self-financed mini-CD, the band was signed to Dynamo Records.
Current line-up
Alex Camargo - Bass, Vocals
Max Kolesne - Drums
Moyses Kolesne - Guitars
Former/past member(s)
Guitars:
Mauricio Nogueira (on "Unmerciful Order")
Altemir Souza (-1995) (R.I.P. - 2002, killed in a motorbike accident)
Additional notes
Moyses, Max and Alex are brothers, though Alex uses his mother's surname, Camargo, and his two brothers use their father's surname, Kolesne.
On the rear of "Unmerciful Order" all three are credited with the surname Kolesne.
The band was once a four-piece for a very short period of time before deciding that they worked better as a three-piece after Mauricio Nogueira left, forming the trio which has stayed constant to this day.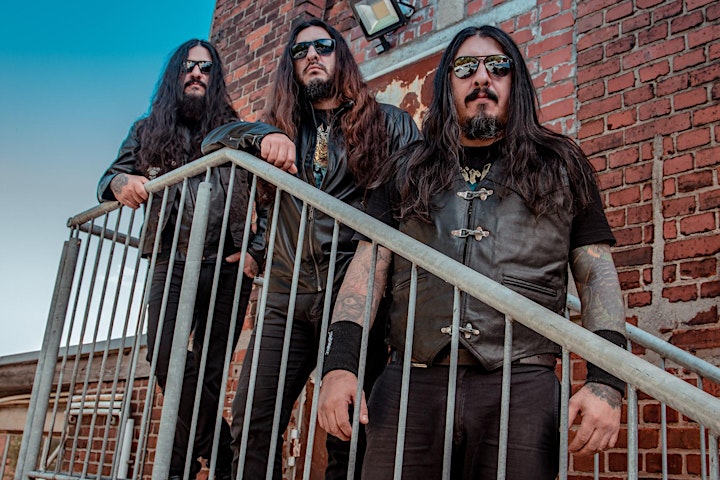 HATCHET
US thrash metal band from San Francisco, CA. Formed in 2006.
Growing up in the San Francisco area suburbs as young metal heads can make it quite likely to take influence from the pioneers of metal that spanned the area in the 1980's. So it's no surprise that Hatchet describes their sound as "Pure, Uncompromising, Bay Area Thrash Metal".
Since hitting the Bay Area Metal scene in early 2007, Hatchet quickly made a name for itself. They worked hard to gig as often as they could and also not compete with, but group together bands of the like to help strengthen the scene.
After self-releasing two demos, the band's debut album, Awaiting Evil, was released in mid-2008 via Metal Blade Records. The album was well-received by thrash enthusiasts around the globe and proved a great beginning for Hatchet. During the album cycle, the band completed 3 full DIY U.S. tours that helped put them on the map for up and coming thrash metal bands.
Their sophomore effort, Dawn of the End, released on their new label, The End Records, showcased a much more aggressive and professionally oriented band. The band hit the road and performed over 200 shows throughout 2013/14 touring and performing alongside national acts such as: Soilwork, Jeff Loomis Band, Blackguard, Trivium, Flotsam and Jetsam, Exmortus, Warbringer, Havok, Lich King, Black Tide, Cellador and Threat Signal
The band's third release titled Fear Beyond Lunacy is highly anticipated among thrashers and metal heads worldwide. The album will debut a new Hatchet lineup behind founding member, vocalist, and lead guitarist, Julz Ramos. The new members have injected the band with a surge of raw energy, and fans of Hatchet will be overly satisfied with this revived enthusiasm laid into the recordings. Says Ramos, "the faster, thrashier tracks hit harder than ever before, while the melodic stuff is catchier and we've even experimented with some heavier, slower tempos."
The band eager to release this monster of an album spent two months hyping the record's release while sharing stages nationally with Kobra and the Lotus and Doyle and since release have remained continually in the public eye touring supporting Metal Church, Flotsam and Jetsam, Helstar, Act of Defiance, Eliminate and their own headliner with Black Fast and Green Death.
NO ONE LIVES
No One Lives, a band based out of Lynnwood that began more than a decade ago is back and stronger than ever with new songs. Thrash, death and black metal