Description
KATA-NA:
Japanese sword action play takes place in the end of Edo era
THE MORGAN-WIXSON THEATRE
2627 Pico Blvd. Santa Monica, CA 90404
Running time: Approx. 2 hours
Language: English
(*Three performances on 8/24, 8/25, and 8/26 will be performed
all in JAPANESE)
Door opens 1 hour prior to the show
(*Seats are First-come First-served basis!)
FREE PARKING available at:
The Venice Family Clinic
2609 Pico Blvd.
Santa Monica, CA 90405
Enjoy Japanese BEER & SAKE plus snacks before the show...
for FREE!!!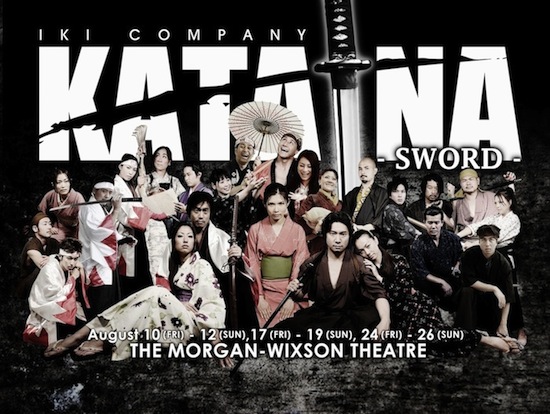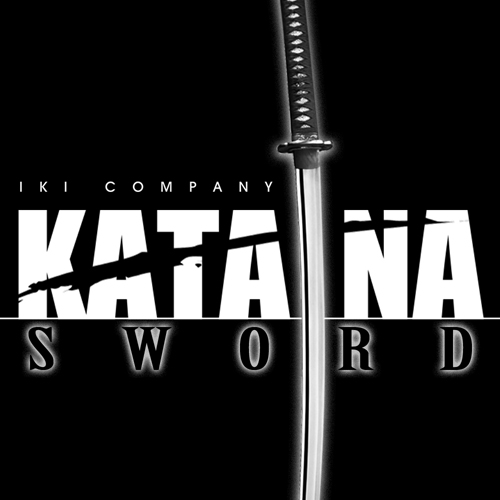 PLOT:
This story takes place in Japan, during Edo period – where it had been peaceful more than 200 years under its isolation policy from overseas. The country turned upside down when Admiral Perry paid visit from America, and it has become a warzone of "pro-shogunate" group and "anti-shogunate" one. The shogunate summoned all the skilled sword fighters to form "Shinsen gumi" and mercilessly tried to suppress the anti-shogunate group.
The story begins when two swords – that of Shuzo from Ashura, the anti-shogunate group, and that of Riki from Shinsen gumi – meet in a battle. Shuzo has no fear of dying, while Riki is determined to survive for his younger siblings. A daughter of a samurai family, Saki, loses her father and older brother due to the confrontations of these two groups, but she bravely attempts to head to Edo by herself. She has a grand purpose; she wants to deliver a petition to the Shogun, asking for a peaceful, warless country.
Out of the guilt and responsibility, Shuzo and Riki decide to put off their fight and to accompany her to Edo, much to everyone's surprise. However, the journey of these two enemies turns out to be a bumpy one. They differ on any matters imaginable. And various troubles follow them everywhere they go.
Can these three people get to Edo castle and hand the petition to the Shogun? And will the country see a new day to start a peaceful era? Or does the war fail to end and the three will be lost in the chaos? This is a "buddy road story" of the sword-bearing samurais. You will not be able to see the end of their journey without tears.
ここは、200年以上平和な鎖国を続けてきた江戸時代の日本。
アメリカのペリー来航がキッカケとなり、国内の平和はくずれ、「佐幕派」対「倒幕派」が争っていた。
幕府は剣の達人を集め「新撰組」を結成させ、倒幕派を容赦なく取り締まった。
この物語は、倒幕派「阿修羅」の修蔵と、「新撰組」の力太郎が刀を交えるところから始まる。
死など全く恐れない修蔵と、弟妹のために死ぬわけにはいかない力太郎。
武家の娘・お咲は両者の争いに巻き込まれ、父と兄を失ってしまうが、気丈にも一人江戸に向かおうとする。
それは、「争いのない平和な国にしてほしい」という陳情書を将軍に渡すという大それた目的のため。
責任を感じた修蔵と力太郎は、あろうことか、戦いを先に伸ばし、お咲と共に旅に出る決意をする。
しかし、敵同士の修蔵と力太郎の旅は順調にいくはずもない。些細なことでぶつかり合い火花を散らす。
しかも、行く先々で様々なトラブルに巻き込まれてしまう。
果たして、3人は無事に江戸城にたどり着き、将軍に陳情書を渡すことができるのか?
そして新しい平和な時代の幕は開くのか?
それとも、争いは続き、彼らは時代の波に飲まれたまま終わってしまうのか?
これはまさしく、刀を持ったSAMURAIのバディロードストーリーだ。
あなたは、この旅の結末に、涙を流さずにはいられないだろう。
_
Official website: http://www.iki-e.com
Contact: info@iki-e.com
Facebook: http://www.facebook.com/ikicompanykatana