Description
Mein Damen und Herren! Mesdames et Messieurs! Ladies... and Gentlemen!



Kat Robichaud proudly presents her Misfit Cabaret: WhimSea– a night of decadence, bawdiness, and damsels (not) in distress. Come experience the fantastical variety show everyone is talking about!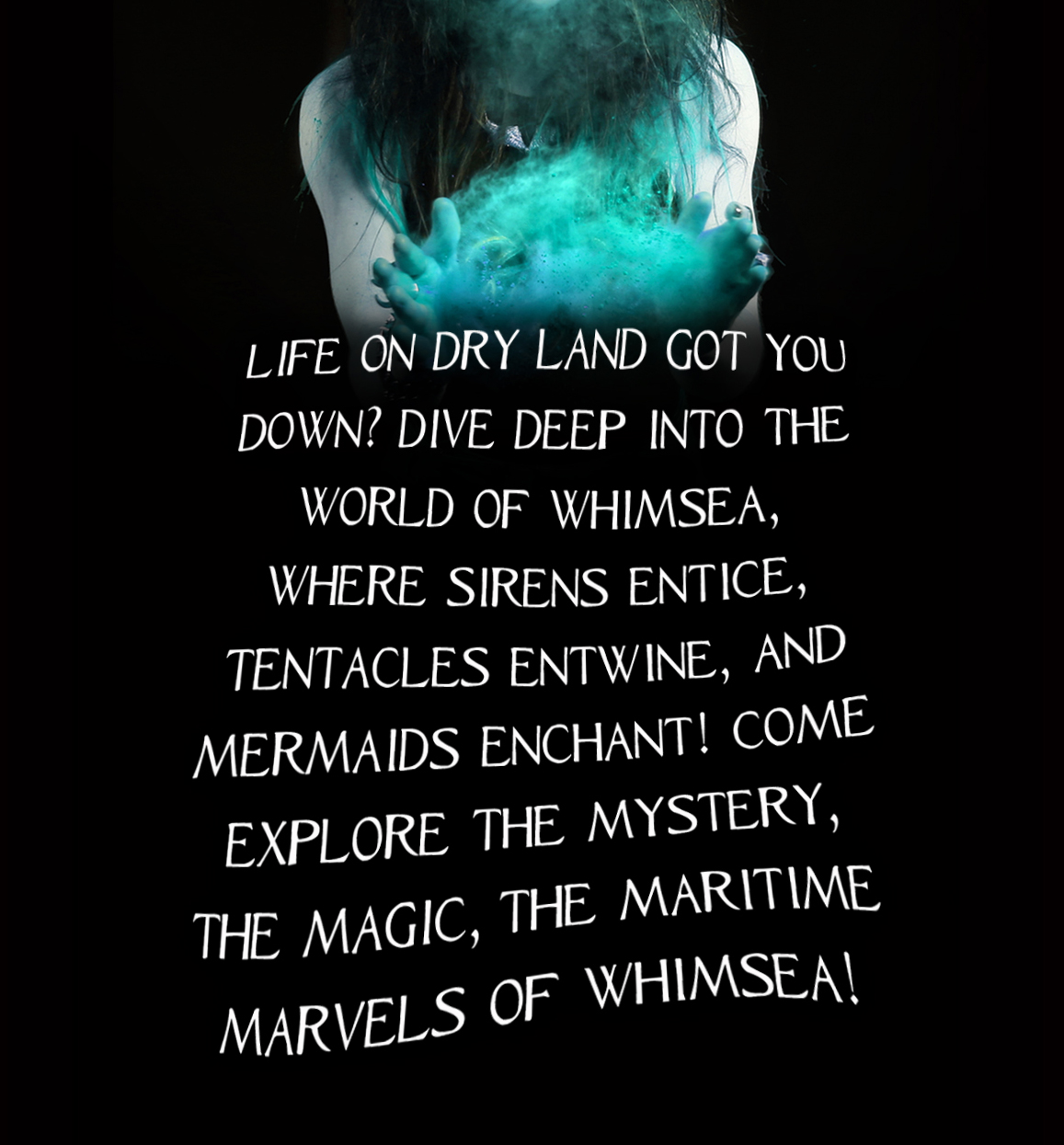 Journey through the beautiful briny sea and hear the sweet shipwreck serenade of Rabbit Quinn, experience the strolling minstrel raconteur Justin Seagrave weave stories of dragons and sea monsters, and the stunning Frankie Fictitious hulas into the hearts of all. The most darling sailor-ette, Danielle Gray, performs a daring feat, lovers waltz through an underwater ballroom, and Carnie Asada's bawdy mermaid will have you rolling in the aisles! The magic is real at Misfit Cabaret, and with a special appearance by Shadow Circus Creature Theater, this is an event you don't want to miss!
Featuring Kat Robichaud and The Darling Misfits as your hosts! Robichaud (who was a top 10 finalist on The Voice) has incredible vocals that effortlessly balance everything from razor wit to raw emotion, and the Darling Misfits completely nail the nuances of bombastic, arena-sized rock n' roll that would make Queen proud.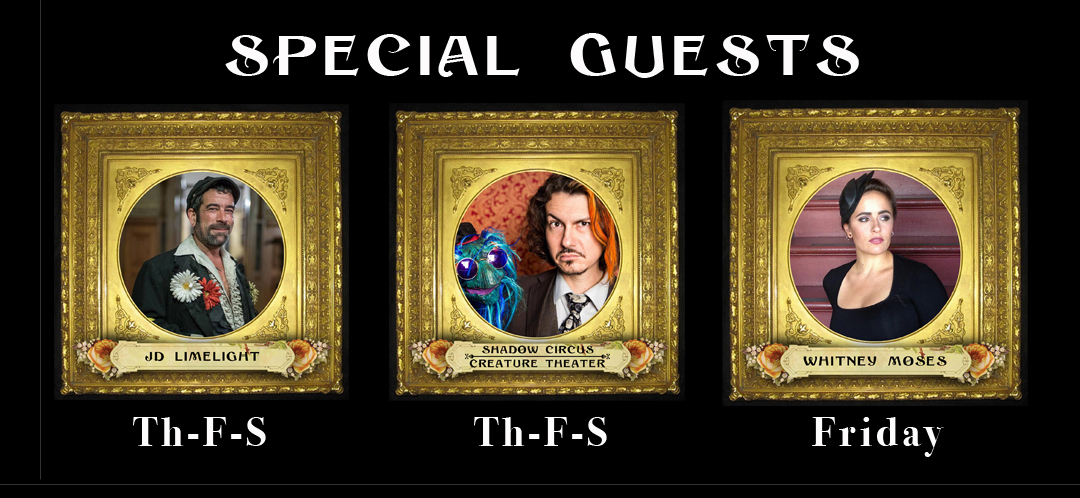 JD Limelight Shadow Circus Creature Theater Whitney Moses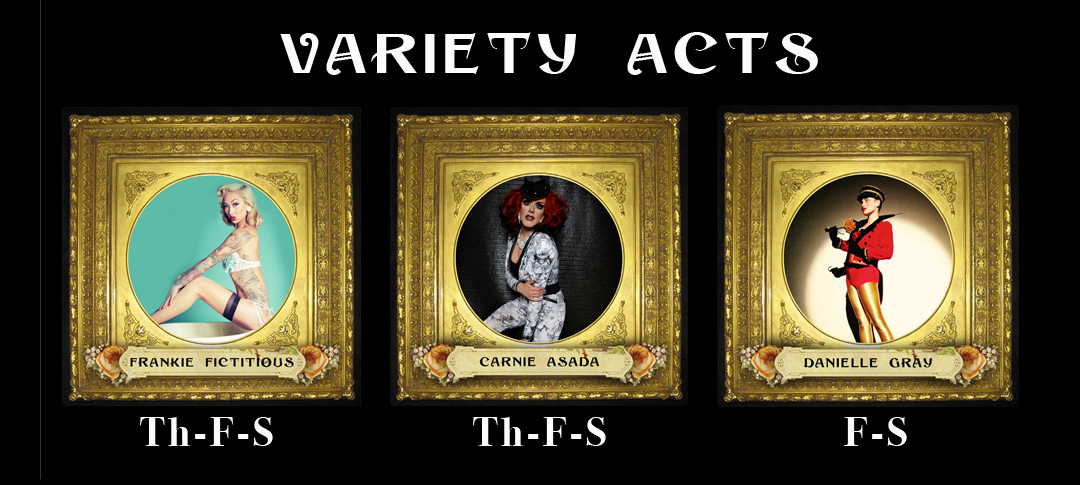 Frankie Ficticious Carnie Asada Danielle Gray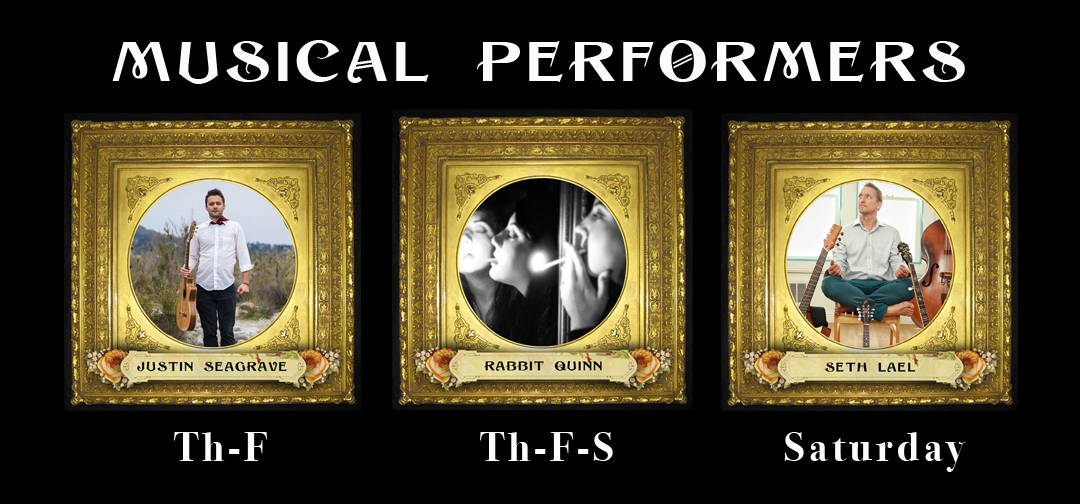 Justin Seagrave Rabbit Quinn Seth Lael


"So dance wherever you are, you prettiest star" and join us July 14th, 15th, and 16th for the Musically Styled Whirlwind sensation that is Misfit Cabaret!

**********************
VIP TABLE: A rose covered Premium Table in the front row of the Venue where you and three guests will be lavished with a bottle of Prosecco, a private serenade from Kat Robichaud after the show in a secret opium den in the Historic Great Star Theater, a goody bag with Chocolates, Bubbles, and a signed flyer.
DATE NIGHT THEATER SEATS- This Beautiful Date Night Option includes a glass of Champagne for you and your date, a private serenade from Kat Robichaud after the show in a secret opium den in the Historic Great Star Theater, a goody bag with Chocolates, Bubbles, and a signed flyer. Rows 1-7